The Rundown is where I recollect and wrap up stuff every two months. Check out other wrap-up posts here.
So What Happened?
Okay, hold up. It felt like I've been blipped because I don't really remember much but let's try, shall we?
First off, I got fully vaccinated for Covid-19! It was such a pain in the ass to enlist online but several hours of the wait was worth it. I got my first shot the day before my birthday 😎.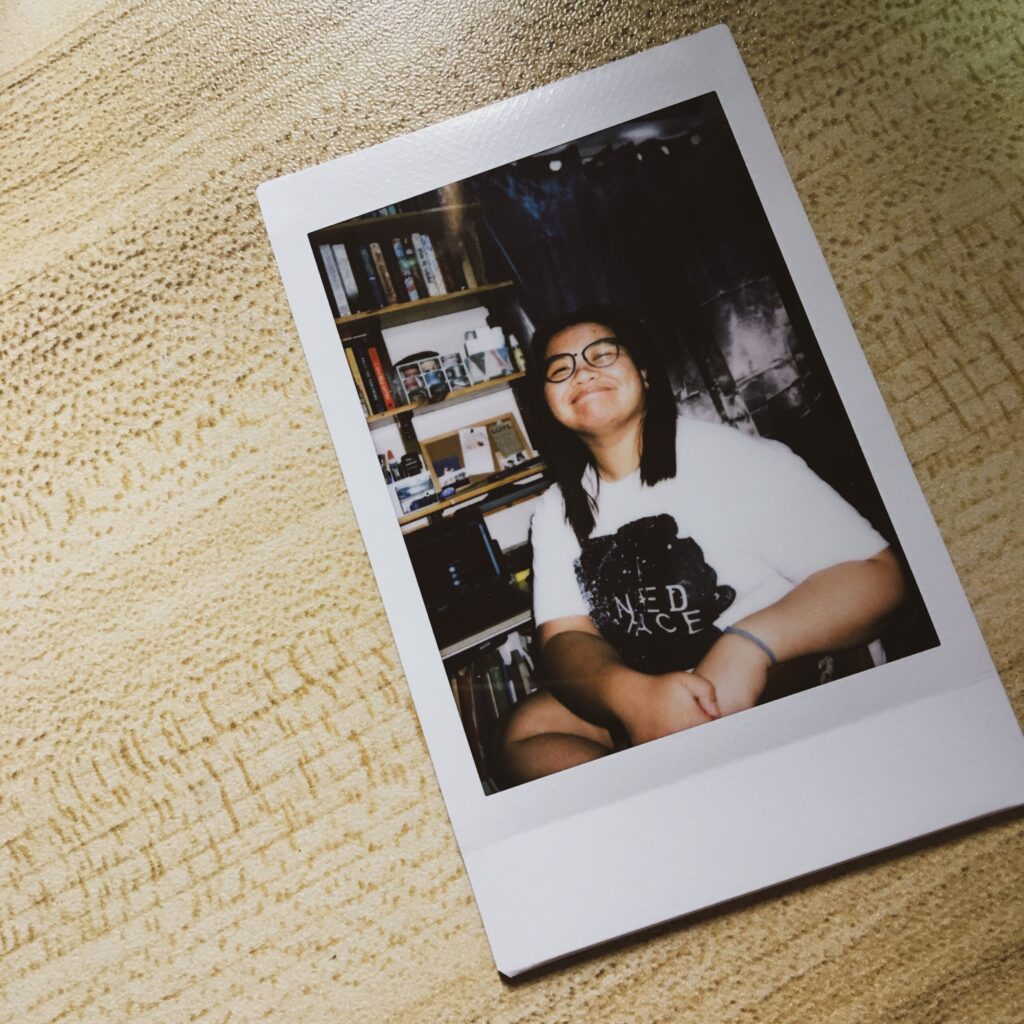 Yes, I flipped another chapter in my life last July. I just quietly celebrated my birthday. My dad cooked my favorite Papaitan for me and I bought myself a yummy ube cake! I also hosted a giveaway in which Kate @ Reading Through Infinity won and she chose The Rise of Kyoshi by FC Yee as her prize. This reminds me that I really need to read that book.
I wasn't going to buy books originally but I was deep into The Bromance Book Club Series and I couldn't resist not buying the last one!
Speaking of which, I read the rest of the Bromance books last July which was fun! In my last recap, I mentioned reading Hawkeye by Matt Fraction, I was able to finish all four volumes and they were amazing! I really loved the consistency in terms of colors and storytelling.
All in all, I read 24 books for July and August, including comic books. Not bad considering I thought it was a blip. But before I forget, I joined Mood Reader Bingo last July, where I read 9 books! Shoutout to my favorite reads: Isn't It Bromantic?, We Can't Keep Meeting Like This, Like A Love Song, The Intimacy Experiment, XOXO, and Dial A For Aunties!
I also want to highlight my regained love for Emma Chase! After the news broke out that her famous book, Tangled, will be adapted into a movie, I told Bea that I haven't read it yet. In turn, she also recommended checking out Sustained. I've only read Getting Schooled and Getting Played from Emma Chase at that point. But since it was Bea and Tiffany who also gave me the nudge, I had to check it out. Reader, I'm telling you. I fell deeply in love with that book!
---
July – August Blog Posts
Well, the usual book reviews and show recaps comprised my July and August posts here on the blog.
Book Reviews
📚 I mentioned that I fell deep into the abyss that is The Bromance Book Club. I finished The Bromance Book Club in late June but I posted my review last July. Then I spent the better part of July reading and listening to the rest of the series. Undercover Bromance was a bit underwhelming, but I still love Mack! Crazy Stupid Bromance was so fluffy and heartwarming. And my ultimate favorite Bro, Vlad The Russian, delivers as always in Isn't It Bromantic?
📚 Another one of my favorite books for 2021 is We Can't Keep Meeting Like This by Rachel Lynn Solomon. It's more on the YA to NA transition in terms of the characters' age and I really need more books like this. I really enjoyed this book and how it sends the importance of pursuing your passion.
📚 In case you don't know, I love Korean Dramas and XOXO by Axie Oh definitely made me feel nostalgic looking back at all the K-dramas I loved. Is it possible to fall in love with a book cover? Because I'm really digging the book's cover!
📚 I read the recent one of Stephanie J. Scott's Love on Summer Break Series, Big Wild Summer but I didn't like it as much as I did for the first two books. It was still enjoyable though. On the flip side, a YA book that I really loved and enjoyed was Like A Love Song by Gabriela Martins. It was a celebration of identity and self-expression!
📚 More on Adult Romance, I enjoyed The Intimacy Experiment by Rosie Danan! The tone and subject of this book were totally different from The Roommate. I really loved the exploration of faith and love as the central theme. I also enjoyed Last Light by Claire Kent, an age-gap romance set in a post-apocalyptic world.
Other Bookish Posts
📚 For Unstacked, I wrote mini-reviews for Rick Remender's and Nick Spencer's Captain America run with Sam Wilson as Cap. I also wrote a mini-review for Sunny Song Will Never Be Famous by Suzanne Park, a YA novel about a teen influencer sent into a social media detox camp.
📚 I featured my review for Jay E. Tria's You Out of Nowhere for From The Repository. It's an adult romance that also features an age-gap couple and the book is set in Manila and Seoul.
📚 I revisited my reading habits and preferences after a decade with this 10 Year Challenge Book Tag. All I can say is I lost my love for SFF books. 😢
📚 I mentioned buying books for my birthday, but that wasn't the only time I bought them. I posted my Mid-Year Book Haul featuring all physical and digital books and review copies I got.
---
Roll The Credits 🍿
Movies 🎞
I watched two movies in July and six movies in August! Well technically Kingdom: Ashin of the North is a special episode but I'm counting it as a movie. But here are the highlights for July and August!
🎬 Black Widow was amazing and I really enjoyed it! I really love the grounded hand-to-hand combat scenes and this movie had a lot. It captured the tone of Captain America The Winter Soldier (my fave MCU film) very well. If anything, this was a great swan song to Natasha Romanoff. Florence Pugh nailed Yelena and I'm excited for her to kick Clint Barton's ass.
🎬 Us Again is a Disney Short Film that made me cry aaaaaah 😭! I found it on Disney+ and decided to watch it. It's about an old couple who found their youth and love back from dancing. Best six minutes of my life!
🎬 I rewatched The Edge of Seventeen! It's one of my favorite coming-of-age films and I didn't expect to be so connected with it when I first watched it. I also watched Bumblebee which was really fun! I'm really excited to watch Hailee Steinfeld as Kate Bishop in Hawkeye!
TV Shows 📺
📺 Loki wrapped in July. It's my favorite one so far out of the Disney+ MCU shows! I'm really excited for the future that this show has set up! We're in the multiverse now! Check out my review and recaps here!
📺 What If…? premiered last August 11 and I'm enjoying it so far! Captain Carter was cool but T'Challa as Star-Lord was even better!
📺 I'm still tuned in to Hospital Playlist Season 2! I'm loving each episode and I can't believe there's only a couple left. I also enjoyed So I Married an Anti-Fan? and So Not Worth It, the latter being a sit-com type.
📺 I'm glad I caught Modern Love Season 2 before my Amazon Prime Video subscription expired! 🤣 I really enjoyed the Strangers on a (Dublin) Train episode, yes I'm a sucker for meet-cutes!
---
That's about it for my wrap-up! Oh, wait! Did I mention I made a TikTok account? HAHAHA!
Let's Chat! 💬
What are the books, tv shows, and films you enjoyed from the past couple of months? Have you watched or read any of the stuff I mentioned?