My friend Bea @ Confessions of A Pinay Bookaholic tagged me to do this 10 Year Challenge Book Tag. I figured it would be fun to do and see how my preferences changed over the years!
Let's rewind ten years back. In 2011, I was a college freshman living away from home. If I remember correctly, those were the times were YA movie / TV series adaptations, such as Twilight, The Vampire Diaries, Percy Jackson, and Harry Potter were at peak high. Paranormal YA was big back then. There were numerous stories about vampires, werewolves, witches, and even angels! And let's be real, we all ate that up! 🤣
Favorite Book in 2011
So I looked at the books I read 10 years ago and they were mostly paranormal YA and adult romances… what was 15-year-old me doing with adult romance??? 😂
Anyway, this question was easy peasy for me. If I can pick a book series from my teenage years, it will always be Percy Jackson. No doubt, no doubt, no doubt. I read The Last Olympian in 2011 and I'm glad that The Lost Hero was out by then because I don't think I could've survived a long wait before getting lost into the demigod realm again.
Favorite book of 2021 so far
Okay, now I've properly aged and is suited for adult romance, not that I would've scolded myself back in 2011 for reading smut. I just had to read them on my phone or laptop you know? 😎
I've read a lot of amazing books so far, and we're only halfway through 2021! But the one that really captured my heart so far is a backlist title: Summer Bird Blue by Akemi Dawn Bowman! It was a raw and emotionally compelling story about grief and letting go.
Least favorite book in 2011
I told y'all I ate up Paranormal YA back then! Haha! I don't even remember what this book was about, to be honest. I think there was a dog? What I kind of remember was seeing a TV movie adaptation of this during Holy Week. Because you know, angels. 😂
Least favorite book of 2021 so far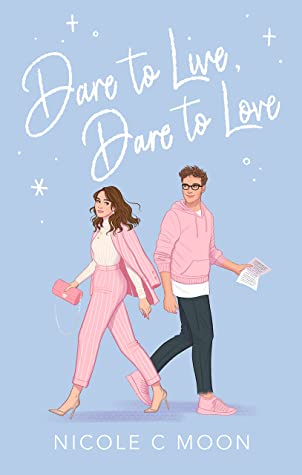 This was on my Pride TBR and I really wanted to like this book, but I just couldn't connect with the characters, and the writing needed more improvement and polishing. This was my first DNF of the year, and hopefully the last. ☹
A book published in 2011 that you still want to read
While Rick Riordan is one of my ultimate faves, I've yet to finish the Kane Chronicles series. Actually, I haven't finished Magnus Chase and Trials of Apollo as well. I just need to get my copies, then I'll be locking myself in my room and binge the hell out of these!
A book published in 2021 you want to get before 2022
The Roommate was one of my favorite reads for this year so I'm really excited to read Naomi's story! I'm still undecided if I should read this on print or in audio, but I'm definitely going to read it before the year ends!
A genre you used to read a lot of that you don't read as much of anymore
Science Fiction and Fantasy! I used to love reading YA Dystopian. I enjoyed the Legend Trilogy and The Hunger Games as much as the others but I don't think I'll pick up the genre soon. Unless a favorite author writes one, then maybe I'll try.
I still watch sci-fi movies though, so I don't think I totally fell in love with the genre. I guess I just enjoy it on a different medium or platform now.
A new genre you've discovered since 2011?
I don't read Historical Fiction much, but I once tried a Tessa Dare book and I completely fell in love! I read When A Scot Ties The Knot in audio and I enjoyed it so much. Then I read The Duchess Deal and I enjoyed it as well. I have a copy of Do You Want To Start A Scandal and I'm hoping to pick it up this year. A lot of my friends also recommended Julia Quinn, so maybe I'll try one of theirs soon.
A reading or book habit you are hoping to leave behind in this decade?
This 10 Year Challenge tag is proving to be fun! 😍
I want to switch to e-books and buy fewer physical books. As of now, I'm only reserving the physical books to my favorite authors and some that I really want to have a physical copy of. I recently bought a Kindle Paperwhite and I want to maximize my use for it. So far I'm really enjoying my reading experience. My favorite thing is that I can download my fave fics on AO3 and send them to my Kindle 😂
A new reading goal or habit you want to create in the upcoming decade
Unhaul more books! Earlier this year, I donated a couple of boxes of books to Books For A Cause, mostly Middle Grade and YA books that I'm sure I'm not going to read anymore. And that's a win-win situation, I get more space in my room and other people can enjoy my old books.
If you're based in the Philippines and are looking for a place or beneficiary to donate your books, consider donating to Books For A Cause!
Let's Chat! 💬
Did you enjoy my little trip down memory lane? Please consider yourself tagged! I'd love to see your answers. If you end up doing this 10 Year Challenge Book Tag, link your posts as well!