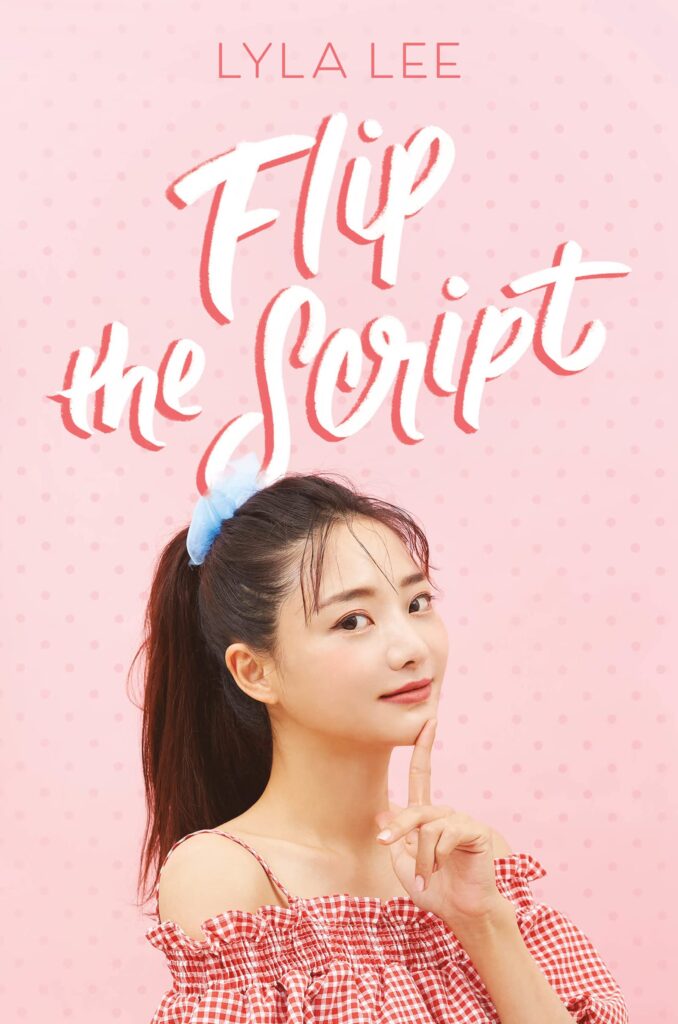 Flip The Script by Lyla Lee
Pub Date: May 31, 2022 by Katherine Tegen Books
Rating
SYNOPSIS
The first rule of watching K-dramas: Never fall in love with the second lead.
As an avid watcher of K-dramas, Hana knows all the tropes to avoid when she finally lands a starring role in a buzzy new drama. And she can totally handle her fake co-star boyfriend who might be falling in love with her. After all, she promised the producers a contract romance, and that's all they're going to get from her.
But when showrunners bring on a new girl to challenge Hana's role as main love interest—and worse, it's someone Hana knows all too well—can Hana fight for her position on the show while falling for her on-screen rival in real life?
Amazon | BookShop | Goodreads | StoryGraph | Fully Booked (PH)
This post contains affiliate links and I may earn a small commission through qualifying purchases.
Initial Thoughts 🧠
So before I spill my thoughts about this book, can we just take a quick moment to appreciate how cute and lovely the cover of Flip The Script looks like! I've honestly found a great affinity with the color pink this year and this cover is one of my favorites.
And the cover is just as cute as the story! I was hooked from the very beginning and it was so easy to connect with Hana's character and personality. This was also my first Lyla Lee book, although I have I'll Be The One on my Kindle and I'll be reading that soon!
The Second-Lead Syndrome
Okay, so if you're a K-drama fan, you've probably had a case of second-lead syndrome one way or another. It's basically when viewers root for the second lead to end up with the main character as opposed to the main love interest.
To be honest, I'm not a big fan of love triangles, so I kind of prefer my second-leads with an unrequited love towards the main characters. I hate the conflict but I adore the pining and longing so much hahaha!
Thankfully, this isn't the case with Flip The Script. While Minjee is technically the second lead in the drama, she's definitely the main love interest for Hana. I loved the subtle hints from the very start that Hana likes Minjee, and as the story progressed, we also see that Minjee likes Hana too.
Their romance was so cute, but I wish it wasn't rushed. While their dates and hangouts were adorable, the overall romance between Hana and Minjee felt really fast-paced. I also wished we saw more of Minjee's personality outside of being Hana's love interest. It felt like I learned more about Bryan, Hana's co-lead and fake boyfriend, than Minjee.
Speaking of Bryan, he's an adorable himbo! Even though he comes off as someone full of himself sometimes, he's actually charming.
Shining a Light on Korean Entertainment Industry
I'm not Korean so I'm only using my K-drama veteran card, but I really loved how the book reflected real issues in the industry. I can't obviously say it's very much accurate, but based on news articles and depiction in K-dramas, the issues tackled in Flip The Script are real and sadly, still occur today.
From bullying, and toxic fandom culture, to misogyny and homophobia, I love how the social commentaries were weaved in the story.
I also love the concept of the drama Hana, Minjee, and Bryan are starring on. Perhaps it was because I recently watched a lot of K-dramas dealing with fate and destiny (Tomorrow, Doom at Your Service… thank you Lee Soo-hyuk!). It also reminded me a little of Extraordinary You, as it also involves characters flipping the script to rewrite their own destinies.
Although, I have to say the drama's ending felt a little unrealistic, yet full of hope at least based on current events. But hey, it's fine to imagine, and I hope more people would feel more welcoming of it in the near future. And at least the book's antagonist got what he deserved!
Overall Thoughts 💡
Even though I generally had mixed feelings for Flip The Script, I can't deny how much I enjoyed reading it! I was truly entertained and I can't wait to read more from Lyla Lee!
Do I recommend Flip The Script? If you're a K-drama Fan, Flip The Script by Lyla Lee is perfect for you, or even just if you're someone looking for a light-hearted sapphic read!
ABOUT THE AUTHOR
Lyla Lee is the author of YA books about K-pop and K-dramas as well as the Mindy Kim series for younger readers. Originally from South Korea, she's lived in various cities throughout the United States, worked various jobs in Hollywood, and studied Psychology and Cinematic Arts at the University of Southern California. She now lives in Dallas, Texas, and when she's not writing, she likes to look for cute cafes and play with her dog, Eiva the Siberian Husky.
---
PIN THIS POST 📌
Let's Chat! 💬
Do you have a favorite second lead character? Have you read Flip The Script yet? Let me know below!