I don't usually watch K-dramas as they air, but Tomorrow really got me hooked from the pilot episode! I waited for episodes every week and they've all been worth it.
Today, I'll be sharing my thoughts about this wonderful and criminally underrated drama!
About Tomorrow
Tomorrow (내일)
Director: Kim Tae-yoon, Sung Chi-wook
Screenwriter: Park Ran, Park Ja-kyung, Kim Yu-jin
Genres: Fantasy, Drama, Action
Main Cast: Kim Hee-sun, Rowoon, Lee Soo-hyuk, Yoon Ji-on, Kim Hae-sook
Synopsis (Netflix): Made half-human and half-spirit by accident, a young man is employed by a company of grim reapers in the underworld to carry out special missions.
My Thoughts
I was really looking forward to watching Tomorrow because of how I was completely charmed by Rowoon, thanks to Extraordinary You and The King's Affection. And I'm not gonna lie, Lee Soo-hyuk is an eye-candy and his voice is literally eargasmic so that's a bonus too!
Choi Joon-woong (Rowoon) is a young man trying to land a job but often gets rejections. One night, he sees a man trying to jump off a bridge and tries to save him. During the altercation, he meets Koo Ryeon (Kim Hee-sun) and Lim Ryung-gu (Yoon Ji-on) who are Grim Reapers tasked to prevent people from committing suicide. Joon-woong ends up in a comatose while trying to save the man, and becomes a half-human, half-spirit in his state. Ryeon and Ryung-gu take him to Jumadeung where he was given a choice to either work as a Reaper to shorten his coma to six months, or leave and wake up after three years.
A Fresh Take on the Underworld
The show started really promising and I like the fresh take on Grim Reapers and how they operate in the afterlife. In Tomorrow's context, the underworld is called Jumadeung and it's headed by the Jade Emperor (Kim Hae-sook). Jumadeung operates with different departments like Escort Team (Reapers who escort and fetch souls of the dead), Risk Management (RM) Team (Reapers who save people from suicide) and there are even departments like IT, Sales, and Editing! 😂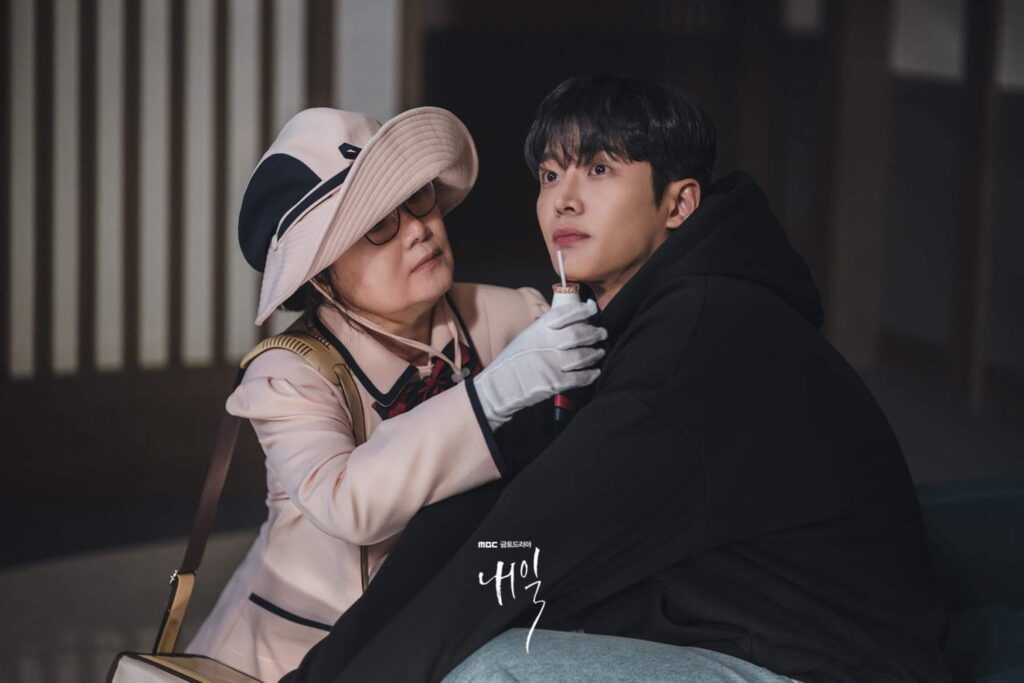 But the two teams mostly mentioned are the Escort and RM Teams. Escort Team is headed by Park Joong-gil, played by Lee Soo-hyuk, to whom I can dedicate like a thousand-word essay just to explain how enamored I am with his voice and visuals. He walks like he owns the place and makes everywhere his own runway, which makes sense given the actor is also a model.
Going back, I like how they spun Jumadeung into a visually-pleasing workplace and the concepts weren't hard for viewers to understand.
Great Plot Execution
One of the things I love about Tomorrow was the whole season was comprised of different stories. It was like an anthology featuring different characters whom our Grim Reapers are supposed to help. Each story is like a case, and it tackles different socially relevant issues.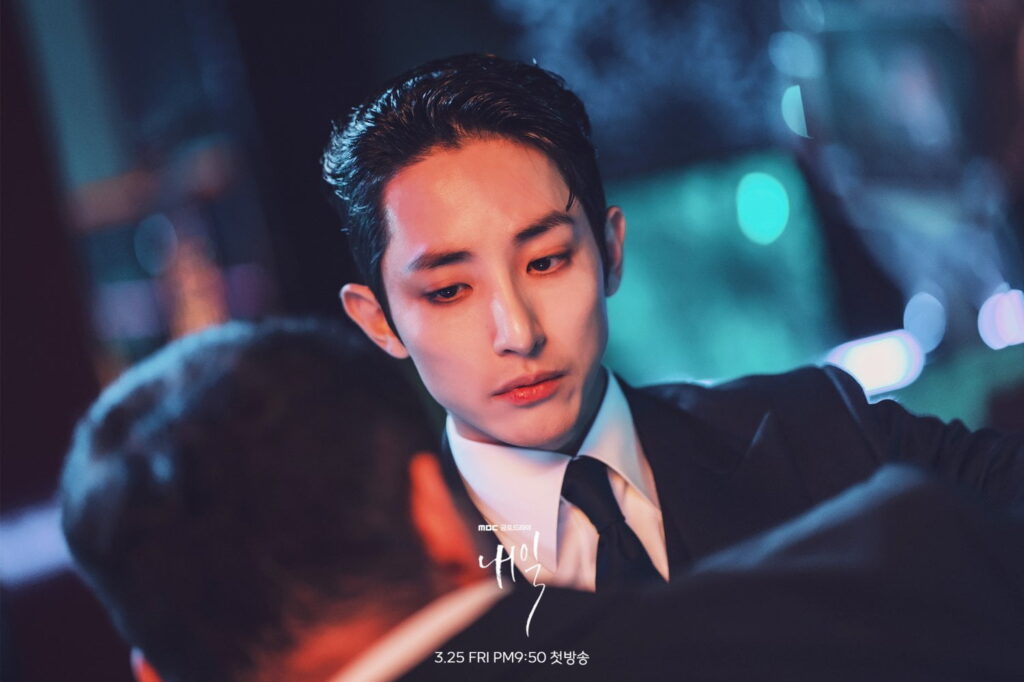 Although there is an overarching plot, these "cases" really helped the show's pacing. There's not one bit where I felt like the show was lagging or slow. And for that main overarching plot, I wish they started weaving it in the episodes a little bit more early so I could've savored the ending more. I like the closure and how they tied up all loose ends, I just hoped we got more time for the characters to be happy.
I love the overall storytelling concept and how the writers tackled the sensitive issues at hand. At some point, Tomorrow became a social commentary and I love how they weaved these commentaries in the dialogue without it sounding too jarring or shoehorned.
I absolutely enjoyed each of the cases the Reapers handled, but some of the most memorable and emotional for me were the War Veteran (Episode 6), Kong the Dog (Episode 9), and the Comfort Women (Episode 13).
Lovable Characters
For the most part, the show doesn't really have a central antagonist. Mostly, it was the situation and circumstances they had to work around with.
Joon-woong is such a big-hearted puppy and I think Rowoon really nails that character. I just wish he won't be typecasted too much in those roles, since his acting chops are really improving. I love that Joon-woong isn't afraid to show his emotions and is very empathetic towards others.
Ryeon is the grumpy but soft-hearted leader of the RM Team. She's been a grim reaper for centuries as she lived way back from Joseon Era (Ancient Korea), with a dark past. Ryeon and Joon-woong play the grumpy-sunshine dynamic so perfectly that I always look forward to their banter. And as a mentor to Joon-woong, a lot of the life lessons Ryeon taught him really resonated with me.
Ryung-gu was also originally from Joseon Era and joined Ryeon's team when he became a reaper. He's a little uptight and by the book, so he provides a balance to the team since Ryeon and Joon-woong sometimes act based on their emotions.
Joong-gil is hot af. That's all… I'm half-kidding. He's mostly stoic and at first, he seemed like the villain, since he's made it a point to destroy Ryeon and the RM Team. But as the story progresses, we see more of this sympathetic and softer side. I would have really loved to see more of him. If Tomorrow was a 20-episode drama, I wouldn't mind if it means more screen time for Joong-gil.
I truly loved the dynamics between these characters. The teamwork between Ryeon, Joon-woong, and Ryung-gu was always a treat to see. Meanwhile, the sizzling tension between Ryeon and Joong-gil was the cherry on top.
A Literal Cryfest
Given the sensitive topics tackled in the show, I've lost count of how many times I cried while watching Tomorrow. The most memorable episodes that I mentioned above were the ones I cried the most, but the one with the dog really hit me hard. As a dog owner, it was so heartbreaking that I had to hug my dogs for an hour after watching the episode.
Another emotional point in the show was the characters' backstories. Ryeon, Joong-gil, and Ryung-gu all had a dark past that haunted them and also shaped their personalities in a way. Good thing the ending was satisfying, so my tears paid off well!
Overall Thoughts
Tomorrow is so criminally underrated and I really enjoyed watching this show. It's not perfect but the show really made a huge impact on me.
Although Tomorrow was a hit for international people, it's sad that the show didn't really have a huge viewership in South Korea. Perhaps people aren't comfortable facing the sad and gritty reality of life, but I hope that more people watch Tomorrow for awareness.
I also hope that Tomorrow can pave the way to raise more awareness about heavy-hitting issues and normalize talking about them.
I highly recommend Tomorrow! It's perfect for K-drama fans who love action, drama, and fantasy elements mashed together with a social commentary that hits viewers right in the feels!
---
PIN THIS POST 📌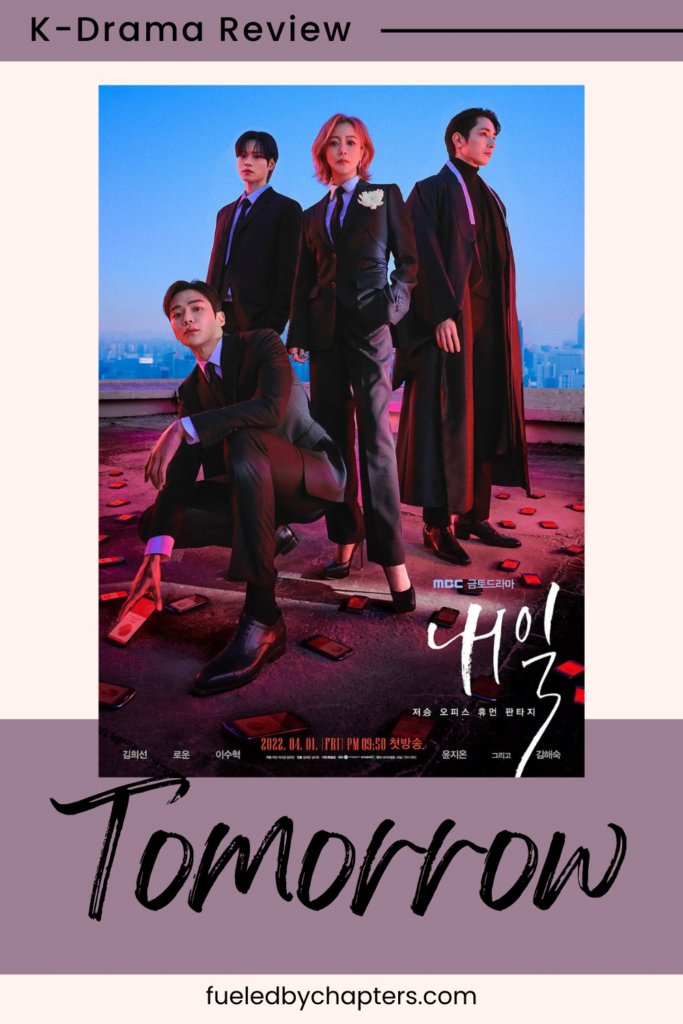 Let's Chat! 💬
Have you watched Tomorrow yet? What are some of your favorite K-dramas of 2022 so far?