Extraordinary You might be one of the most interesting K-dramas I've watched so far! I picked this up because I couldn't get enough of Rowoon from The King's Affection, and this drama totally gave me all the kilig I needed!
About Extraordinary You
Extraordinary You (어쩌다 발견한 하루, Eojjoda Balgyeonhan Haru)
Director: Kim Sang Hyeop
Screenwriter: In Jin Hye, Song Ha Young
Genres: Teen Romance, Comedy, Fantasy
Main Cast: Kim Hye Yoon, Rowoon, Lee Jae Wook
Synopsis (Netflix)
"When a high-school girl finds that she is merely a character from a comic book whose destiny is decided by the writer, she decides to change the plot to suit her desires and find the love of her life."
My Thoughts 🧠
I was on a K-drama roll this month and Extraordinary You is one of the shows I couldn't get enough of. I think I was able to finish this within 2 days because I was so entranced by the premise!
I rarely watch teen shows nowadays but this one was a great exception! Going into this show, I was only a little bit familiar with Rowoon, but I completely fell in love with his character as well as Kim Hye Yoon's Eun Dan Oh!
I also love the visuals of this show, both in terms of the cinematography and the set. It's definitely a feast for the eyes!
Interesting Concept
I have only encountered characters gaining awareness that they're inside a comic book from isekai webtoons, and well, Stranger Than Fiction sort of. 😅
I found this concept really fresh for K-dramas. I knew Extraordinary You had gained a good buzz when it was on-air, but I was too busy to pay attention that time. Now that I've watched it, the hype is truly worth it!
I found the concepts of "ego", "stage" and "shadow" really interesting. "Ego" means the character's awareness. The "stage" is where the events intended by the author take place, while "shadow" is where characters have a free rein of their actions. So characters who have their ego don't have a choice when it comes to the stage part, but they can pretty much do anything in the shadow. Meanwhile, characters who doesn't have their ego most often acts the same whether it's in the stage or the shadow. The comic book they're in is titled "Secret", which was totally fitting for the concept.
I like that the show explained these concepts really well. It was pretty much easy to understand because we get to see Eun Dan Oh (Kim Hye Yoon) go through with it.
Well-written Characters
Eun Dan Oh was totally easy to love! As a side character, she's engaged to her classmate, Baek Kyung (Lee Jae Wook) and has a terminal heart illness. But upon gaining her ego, she finds a way to change her fate. I couldn't blame her though, I think if I was in her situation, I'd do anything to change my fate too!
I have to admit Baek Kyung was so hard to like. His character was intended to be rude and indifferent towards Dan Oh since their engagement is more of a business partnership between their fathers. In the stage, Dan Oh really likes him so it was fun to see him be confused once they're in the shadow because Dan Oh couldn't care less about him.
Haru (Rowoon) though… where can I get my own Haru? He's the definition of a soft boy! 😍 Haru is also an extra like Dan Oh, who didn't have a name until Dan Oh called him Haru. He was first dubbed by Dan Oh as Number 13, since he's the 13th in their class yearbook. Like Dan Oh, he also has his ego and they work together to change their fate.
The other characters were interesting too! I love Lee Do Hwa, he's such a classy guy and the second lead in "Secret", who also got his ego and joins Dan Oh and Haru. Yeo Ju Da and Oh Nam Ju are the main characters in Secret so the stage often revolves around their scenes. I definitely enjoyed how the show was able to explore their characterizations beyond the stage because it added a lot more depth and layers to their personalities.
Cliché yet Heart-Fluttering Romance
I was so into the romance between Dan Oh and Haru! Their chemistry is truly adorable, plus their height difference makes it super cute! They share a lot of cute and kilig scenes that make my heart flutter!
I love their "us against the world" situation which makes it really easy to root for their relationship. It also helps that they're both attractive! When I said the visuals of this drama is a feast for the eyes, I also meant their faces! 🤣
Anti-Climactic Pacing
The show pokes fun at a lot of tropes which was fun to watch. The plot of Secret is somehow reminiscent of Boys over Flowers, so it made some scenes predictable. It started really great but the pacing fell a little bit slow towards the end.
I think this was my only issue with the storytelling because some scenes felt repetitive and dragging.
Also Read: 5 Reasons to Watch Hospital Playlist | The Watchlist
Overall Thoughts 💡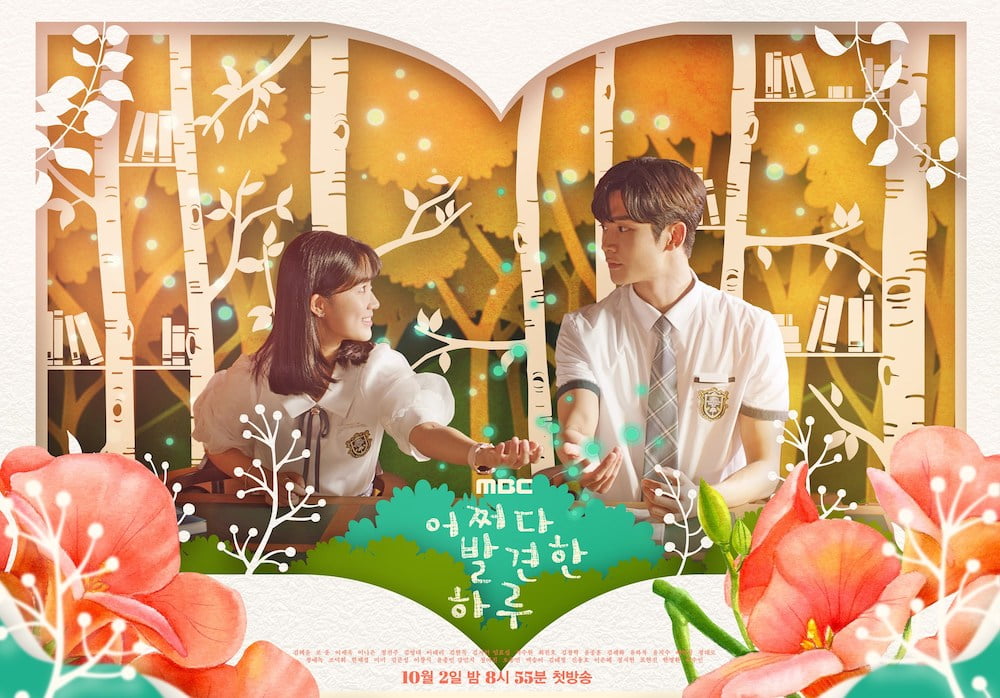 I already know that I won't be able to shut up about this drama. I'd probably be thinking of this for a long while because I really had a great experience watching this. This would definitely make my top 5 K-dramas for 2021, and most likely one of my Top 10 of all time.
Despite the cliché tropes and anti-climactic pacing, I found the ending satisfying and the whole drama loveable. Of course, I wished there was more but it worked really well!
If you love heart-fluttering teen romance, Extraordinary You is something you shouldn't miss!
PIN THIS POST 📌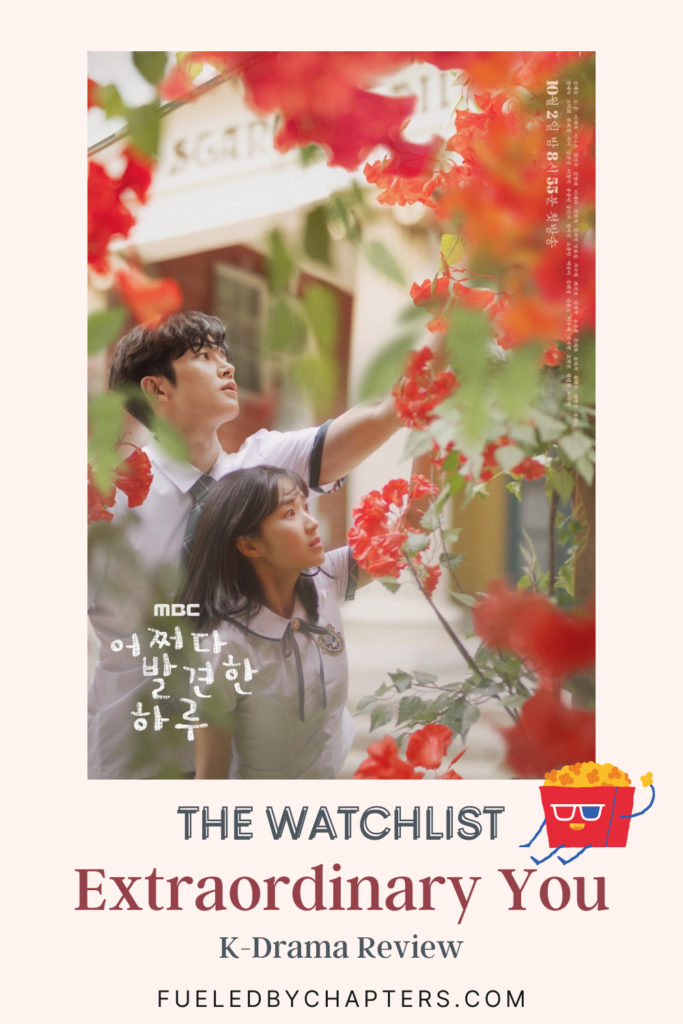 Let's Chat! 💬
Do you enjoy watching K-Dramas? What's the last K-drama you've watched?