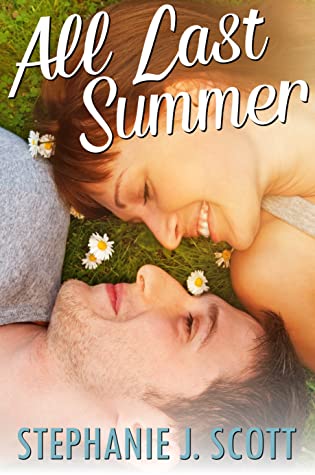 All Last Summer (Love On Summer Break, #1) by Stephanie J. Scott
Pub Date: April 13, 2021
[Amazon | Goodreads | StoryGraph]
SYNOPSIS
Sometimes life doesn't go according to plan.
My summer was planned from packing lists to trip itineraries. Or so I'd thought.
It's the night before my trip abroad, and my boyfriend Matt showed up at a party with another girl. The boyfriend I'm supposed to spend seven weeks with in Brazil.
No way can I board that plane.
With my trip tickets ripped up and the money down the drain, I owe my parents big-time. The only job hiring is Teed Off!, the driving range that just-so-happens to employ Matt's trio of best friends.
Matt's friends don't like my presence on their artificial turf, so pranking me becomes their second part-time job. They definitely don't want me winning the bonus money our boss is offering for an idea to improve the business.
By chance on a summer night, Matt's head crony best friend Aidan is there for me when no one else is around. Turns out, he and Matt haven't been close for a while. Aidan begins to see through to the real me—the me I'd kept from Matt to be the person I've always longed to be—popular with a boyfriend, all according to plan.
As the summer unfolds, our secrets unravel.
All Last Summer is a young adult summer job romance and the first book in the Love on Summer Break series.
This post contains affiliate links and I may earn a small commission through qualifying purchases.
DISCLOSURE
I received an Advanced Reader's Copy of this book from Book Sirens Reviewer Program. All opinions are my own.
Initial Thoughts 🧠
All Last Summer was a total surprise for me! I just jumped off from one summer romance to another and honestly, I don't regret anything!
I haven't been able to check out other books from Stephanie J. Scott but I think I'm going to remedy that soon. I was able to connect to her writing style and characters right off the bat! If anything, that's one of the best things a reader could experience.
Geeky, fluffy, and funny is a mix I didn't know I needed, and that's exactly what the book was!
Summer Gone Wrong
Lila and Matt, Matt and Lila.
That's what it was supposed to be and they were to spend the summer in Brazil until Lila catches Matt with another girl at a party. Yikes! Now, Matt and the other girl are together on their way to Brazil.
Lila loves to make lists and makes sure everything is perfect all the time. Being a military kid does that. Now that her plans got derailed, Lila had to get her shit together basically. The canceled trip cost a lot of money she had to pay her parents back, so the only option was for her to get a job. She ends up in Teed Off! where unfortunately Matt's cronies: Aidan, Mason, and Dan, also worked.
That's got to be the worst thing until it wasn't. Over the course of Lila's job, she had to endure the pranks from the three boys, but everything became smooth sailing once they all cleared the air. It was actually a curveball for me to learn that the three were also having issues with Matt, their brotherhood becoming more of an "only friends when it's convenient" thing.
The bottom line is, they all hated Matt. AND I LOVE IT! The kid was such a douchebag to them, no redemption for your ass. 😛 Lila may have lost Matt, but she gained at least three friends in Aidan, Mason, and Dan! Best turn of events I've ever read.
The Geek Squad 😎
Lila's focus was paying back her parents for the money she cost them, so work was all she thought about. Luckily for her, Teed Off! offered an opportunity for the employees to win bonus money by creating an innovation plan to improve their business.
Old Lila as what she referred to herself, is a big geek. She was part of the robotics club in her old school. She loves sci-fi stuff and knows mechanical and electrical engineering. All amazing skills she let herself bury in exchange for being "normal". In her case, meeting more friends, getting a boyfriend, going out, and having fun. She let herself be in the shadow of her friends and Matt.
I was having none of that. Good thing the "cronies" weren't too. The three of them were able to see Lila in a new light now that Matt is gone, and dropped the hostility they held against her. Especially once they learn that Lila fits their little geek squad more than Matt ever did. This was such an enjoyable event to see unfold over the course of the story.
Dan loves sci-fi novels and wants to write his own book someday. Mason loves to play Word Storm and wants to develop his own mobile game. Aidan knows his way around tech and loves crafting stuff. And the three of them go LARPing for the Ren Faire, which piques the interest of Lila. The four of them coming together was super cute and absolutely adorable. I totally love that they all had each other's backs, more importantly, they all had Lila's back once Matt came back.
The Tooth-Rotting Fluff 💕
Lila and Aidan weren't exactly friendlies, as Aidan thought he got replaced by Lila in Matt's life. But the two of them coming together after realizing how much of a prick Matt was in both of their lives was the best. Good riddance to Matt, really.
As soon as the book started, it screamed rivals-to-lovers to me. But the rivals aspect was short-lived and I'm fine with that. I love how their relationship progressed, and even before they were friendlies, Aidan (and Dan and Mason) was already looking out for her. The chemistry between them was really well written and adorable. I couldn't stop smiling whenever I read their interactions.
Aidan was such a good support to Lila and he was able to help make her realize that she doesn't have to change herself. But the thing I loved the most about him was he was very much patient with Lila and he let her set the pace with their relationship.
Overall Thoughts 💡
All Last Summer is absolutely a refreshing read! I really had a great time reading the story, which took me only about a day to finish.
I could say this is a bit coming-of-age especially with Lila's journey in coming to terms with herself and be more responsible and independent. Besides, her being able to come out of her shell and be more open to other people made her gain new friends. Additionally, the characters were fully fleshed out and I liked that everyone had their own unique thing.
I definitely recommend this underrated gem of a book, especially if you're looking for a light summer read!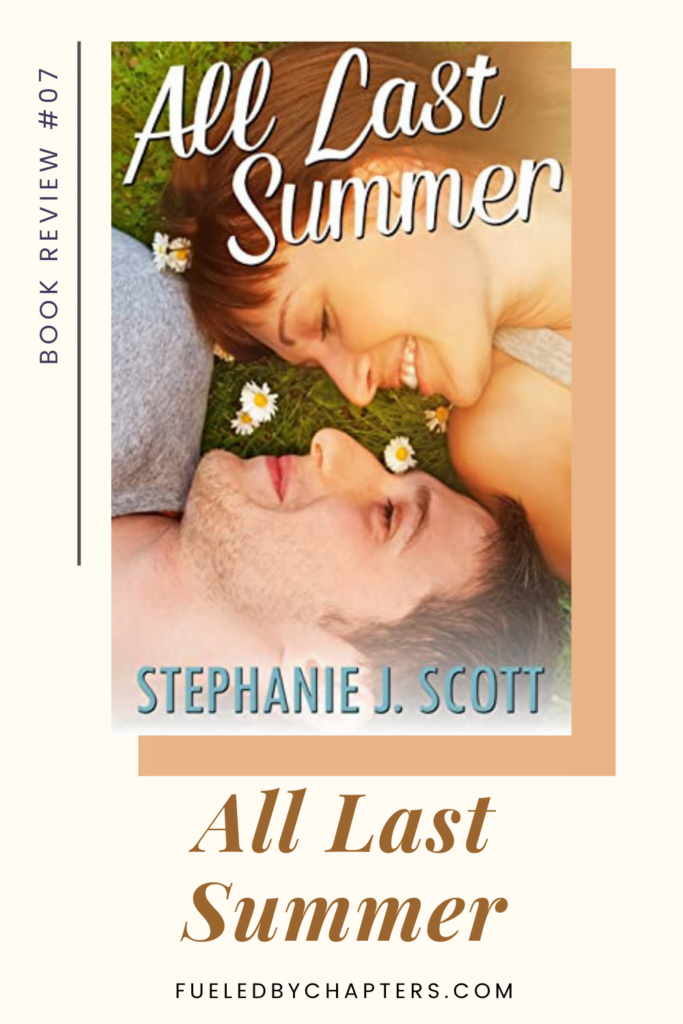 ABOUT THE AUTHOR
Stephanie J. Scott writes young adult and romance about characters who put their passions first. Her debut ALTERATIONS about a fashion-obsessed loner who reinvents herself was a Romance Writers of America RITA® award finalist. She enjoys dance fitness, everything cats, and has a slight obsession with Instagram. A Midwest girl at heart, she resides outside of Chicago with her tech-of-all-trades husband and fuzzy furbabies.
Stephanie is a member of Romance Writers of America and has mentored writers in the Pitch Wars contest.
Let's Chat! 💬
Let me know your favorite summer YA romances below! I'd love to see them!