Analog or Digital? For me, I got both. 😜
So a little context. I'm not the best at saving money, but I had to force myself to be better at it when I was planning to leave my old job. You know, save enough cash for your recurring expenses and I got better at it.
For 2021, I set a financial goal that I'm aiming to hit by the year ends and it's been going great so far! The funny thing is, the planner I'm currently using (Belle De Jour Power Planner) has this prompt that says "My little treat for hitting my savings goal" every month. I figured I deserve that treat!
Then again, I developed this habit of thinking long and hard of my planned purchases if they exceed by Php2,500. Like, I would spend months thinking about whether I really want or need a thing before buying it. And this tactic really helped with my frugality and my savings goal.
So there are two things… I've always wanted a polaroid camera or printer, and a Kindle Paperwhite.
Going back to Analog
I don't honestly remember the first time I told myself that I wanted a polaroid camera, but it's been a good two years since I dropped by a Fujifilm Store and took a brochure to check out their Instax Collections. I was debating if I should get an Instax Camera or a Mini Link Printer.
My phone is more convenient for me when taking photos since I can easily edit them. Meanwhile, a camera that instantly develops your photos seems like a big commitment. What if the color's not good? What if it's too dark or too overexposed? I had those thoughts, but I still wanted the experience! 😂
Two months ago, I made the jump and bought one! My sister previously bought a film camera from The Analog Cartel, an Instagram shop for surplus analog cameras, and she mentioned that they sell some polaroid cameras there as well for a low price. And boy, oh boy, did I get a steal.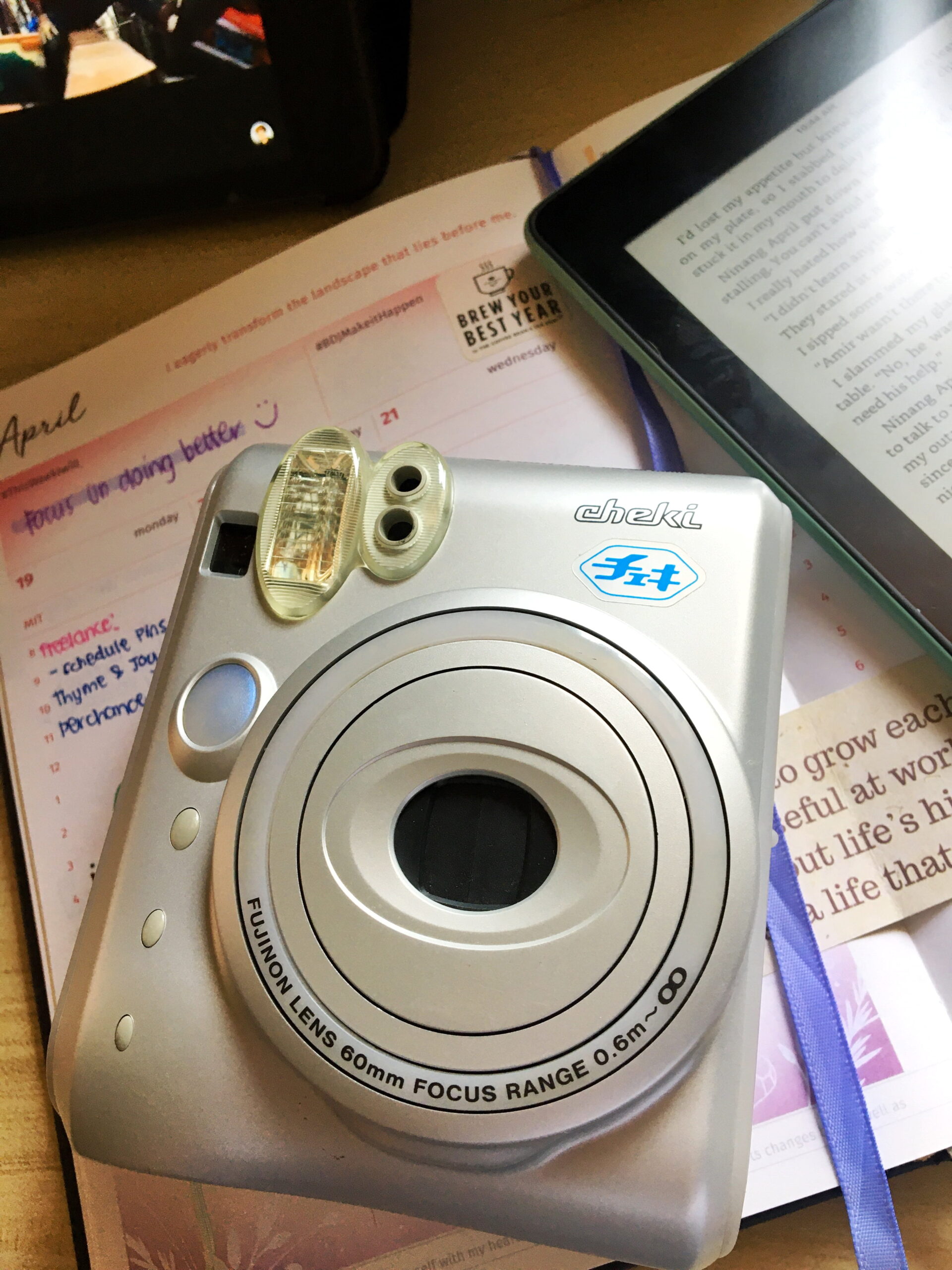 I got an Instax Mini50s, which has been phased out, only for Php2,500! What I liked was it looked a bit vintage since this model isn't included in the current Instax collection. I'm having fun taking photos of my pets, but I really hope I could use it for travel sooner! Ugh, Covid. 🙄
I also recommend this shop because they're very responsive and offer free shipping! Sometimes they have big sales that you can score cameras for as low as Php500! So if you want to switch from digital to analog, they got you!
Getting into Digital
Now on the other side, I've always been curious about e-readers, Kindle in particular. I have to be honest I didn't find the appeal at first since I can use the Kindle app on my phone or iPad.
However, there are so many things that could break my reading time when using my phone. Text messages, notifications, phone calls… not to mention the eye strain.
So a few weeks ago, I pulled the trigger and just hit check-out on my cart. Yay, I finally got my Kindle Paperwhite last Easter. After about six months of mulling over if it was practical to buy one.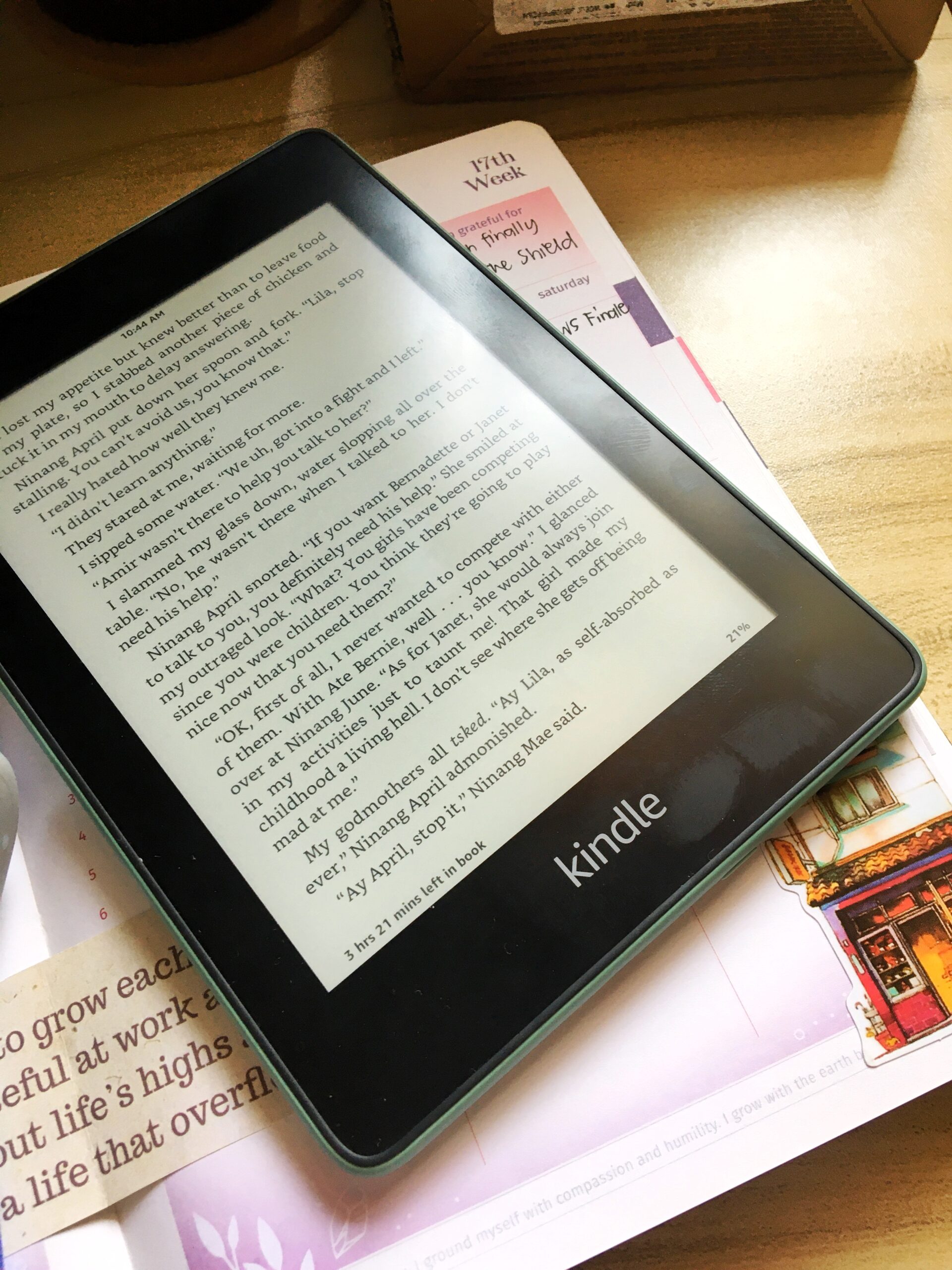 One of the reasons why I made the switch is my lack of shelf space. Earlier this year, I donated around 150 books for charity, but I still have a good number of physical books with me. I also have tons of digital books in my Kindle Library. Honestly, I enjoy the reading experience more than I did with my phone!
The first book I ever read on my Kindle was The Roommate by Rosie Danan, which was a good start because I loved the book so much! I really love the whole interface, plus the backlight settings are amazing. I can adjust it so the levels don't hurt my eyes when reading. I was also able to request to remove the ads and special offers through Amazon Chat!
Honestly, thank you to the people who urged me to buy this because it's a great investment!
Let's Chat
Do you have an Instax/Polaroid or Kindle e-reader? Share your best tips and experiences?
Do you prefer analog or digital in general?