This recap is a bit late! Quarter 3 has been a fun ride, and I've discovered a new love for something I've never thought I'd be into!
For more recaps, check them out here.
So, What Happened?
For the most part, I spent a lot of time outside, be it hanging out in coffee shops or meeting with my friends. Since I work from home, I'm always cooped up inside my room so I actively made myself go out more.
There were a couple of bookish events I went to last Quarter. First was a cup sleeve-slash-book launch party for Romanceclass authors Jay E. Tria, Six Delos Reyes, and Tara Frejas in Magdamag Cafe back in August. If you're located near Scout Area or Timog Ave. in Quezon City, you should check out this cool and relaxing coffee shop.
It was my first time attending a CSE (K-pop fans would know this term, more on this later lol) and I got a lot of freebies as one would often expect in these events. I went with my usual group of friends, whom I'm always excited to hang out with!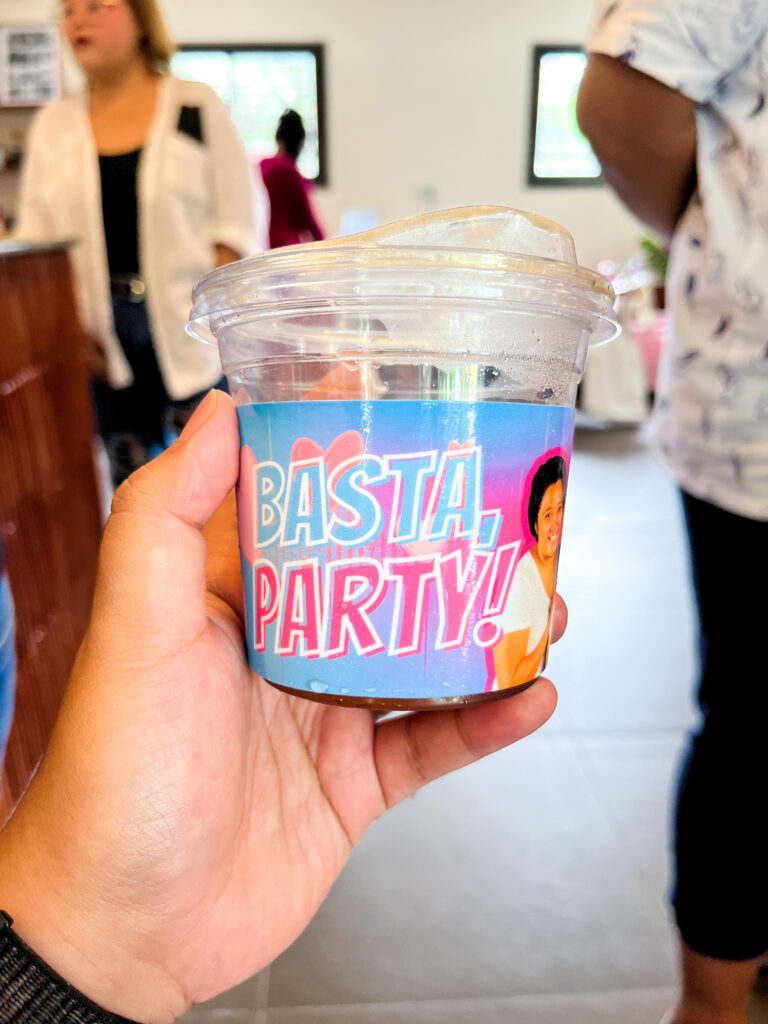 I also met with more of my bookworm friends, which was kind of an informal bridal shower for Kate (Your Tita Kate) and Salve (Cuckoo For Books), who coincidentally share the same wedding date in November. Then back in September, I went to the Manila International Book Fair. I didn't buy anything as I didn't really have any book in mind. However, it was a bit sad that I missed some book signings as I didn't bring my books because I was expecting a high crowd volume since I went on a Saturday, but it was fewer compared to last year.
I caught one of the panels hosted and moderated by Kate featuring Filipino authors Mae Coiyuto, Thea Guanzon, Caris Avendaño Cruz, and Gail D. Villanueva, where they discussed their experience of getting published in the US. Even though I didn't bring home any books, I was more than happy to hang out with my friends.
I didn't really get to read a lot last quarter, but I got to finish A Royal Pairing in Perish by C.G. Coppola. I was in a huge slump, although I was reading a few webtoons to pass the time.
And who's to blame for this huge slump?
Let's see… 10 Korean men, 2 Chinese guys, and a tiger.
Yes, I (finally and surprisingly) fell hard and fast with the K-Pop group Seventeen!
I never imagined myself going into a full K-pop fan mode. Some of my friends even told me that I was the last person they expected to become a K-pop fan because I was more into indie/pop rock. I don't really remember the first time I heard of them, but I'm familiar with some of the members like Seungkwan and Mingyu because they're the ones who mostly appear on variety shows. I also watched their Game Caterers episodes back in May and found them hilariously entertaining. However, it wasn't until July that I finally caved in, thanks to Spotify's algorithm for automatically playing Imperfect Love.
And now, I'm writing this as I'm listening to their songs which are on my daily playlist. I also kind of want to dedicate a whole blog post on my journey to Caratland, so stay tuned, I guess?
Blogging Highlights
While I didn't publish any posts last quarter, I still had some milestones that I'm happy about. First, I've been seeing growth in terms of search traffic and insights. Although, I admit I still have a lot to learn in terms of SEO, I'm happy with the results I have so far.
Another milestone I achieved was I got my first payout from ads! As you might see, I am running ads that help with the expenses and maintenance of my site. I was using Google Ads before but the revenue was so low. I think it took me about half a year before I reached $10, so I tried my luck with another ad platform. I am satisfied so far with the revenue and seeing the results really encourages me to be active again.
Roll The Credits
I didn't watch any movies last quarter, and to be honest, I did miss being in the cinemas!
I spent most of my time watching Going Seventeen on YouTube, though. I guess one of the benefits of being a late fan of SVT was I got to binge-watch their content. They're really my happy pill nowadays and they're so funny that I forget they're actually idols!
TV Shows and Series
I mentioned in my last recap that I finally tried watching C-dramas, with Hidden Love. However, I paused that because I was waiting for the episodes to drop and switched to watching Put Your Head on My Shoulder instead. I think I have around 5 episodes left before I finish the series.
Once I finish this, I'll probably pick up Hidden Love again or watch Exclusive Fairy Tale, which stars Seventeen's Jun.
I also have a few K-dramas to catch up on:
The Uncanny Counter Season 2
Twinkling Watermelon
Destined With You
A Time Called You
My Lovely Liar
These shows were the ones that got put back on my list because of my Seventeen brain rot hahaha!
---
Let's Chat! 💬
What personal or blogging milestones did you achieve last quarter? What goals do you have for the rest of the year?