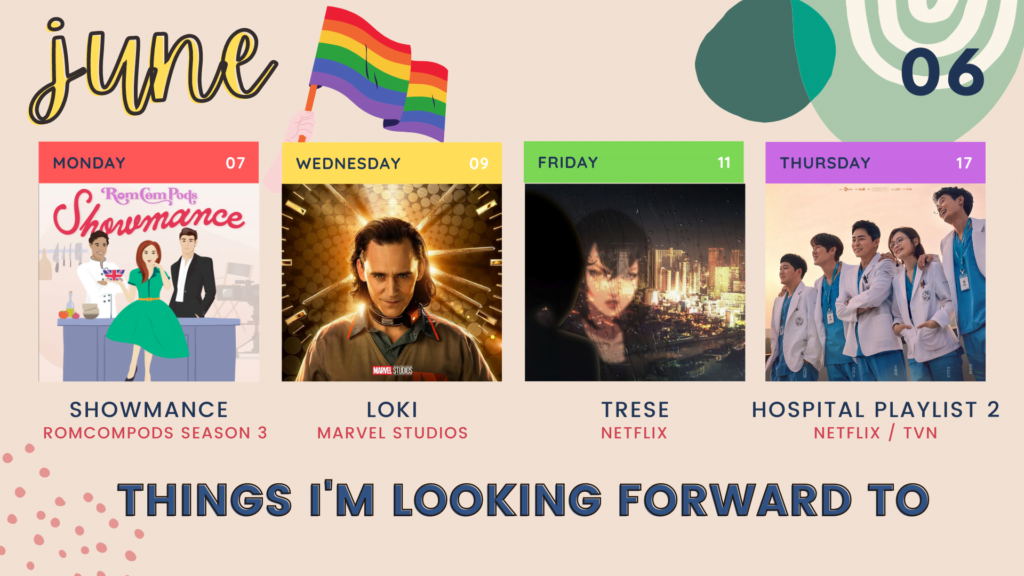 June is almost here and I'm super excited to say goodbye to May! Not that May was awful. I actually had a pretty good month but I can confidently say goodbye to this summer heat. Welcome, rainy season! 🌧
While there are books releasing in June that I'm excited about, especially Kara Thomas's new thriller titled That Weekend, I'm going to share non-bookish things I'm excited about for June!
June 07 – Showmance (RomComPods Season 3)
Finally! After months of waiting, Season Three of RomComPods is coming this June!
I came across RomComPods last year while looking for more romance audio dramas to listen to. I loved the first two seasons!
Season 1 is called Honeymoon For One, which features Claire who goes on her non-refundable honeymoon couples trip in Italy, after catching his fianceé cheating on her before their wedding.
Season 2 is Vote For Love featuring Lucy, an intern for the Governor of Texas, who goes on the most perfect date with his cute son, Lincoln. But Lincoln disappears and years later Governor is now running for President. Who else is better to help their campaign than his son who's now a popular singer?
Season 3 is titled Showmance. From what I've heard from the trailer, it's going to be set in London and features a reality cooking show, Pop Quizine. I've embedded the trailer below so give a listen! Season 3 features Skyler Samuels, Jack Turner, and Elliot Knight.
RomComPods is co-written, produced, and directed by Rachael King and Becca Freeman. It's available on Apple, Spotify, and other podcast platforms!
June 09 – Marvel Studios Loki
I'm still in my SamBucky brain rot, thanks to The Falcon and The Winter Soldier! I've already read comics and fanfics, bought some fan-made merch, and re-watched the whole thing all over again. Now, I'm excited to move on and focus all my Marvel energy on Loki!
Loki picks up right after the events in Endgame, where 2012-Loki escaped with the Tesseract in the Avengers Tower after Scott Lang gave Tony Stark a cardiac arrest. But here is Tom Hiddleston explaining Loki's MCU story arc in 30 seconds.
Loki stars Tom Hiddleston, Owen Wilson, and Gugu Mbatha-Raw. Michael Waldron is the head writer while Kate Herron directs all six episodes. Loki will premiere exclusively on Disney+.
June 11 – Trese Animated Series
Week 2 of June is going to be lit! Netflix just dropped the trailer for Trese last week and I can't stop watching! In case you missed it, here's the English trailer.
Penned by Budjette Tan and Kajo Baldisimo, Trese is a series of Filipino comics starring Alexandra Trese who works with the local police force to deal with the supernatural. Trese features different stories based on Filipino supernatural folklore set in modern Metro Manila.
Shay Mitchell and Liza Soberano lend voice to Alexandra Trese, for the English and Tagalog versions respectively. The Tagalog dub features voice actors such as Simon Dela Cruz and Apollo Abraham, while the English version features Filipino-American cast like Manny Jacinto, Dante Basco, Nicole Scherzinger, Darren Criss, and Lou Diamond Phillips.
I'm honestly super excited for this because it's the first Filipino animated series backed by Netflix. Not to mention that the source material is absolutely brilliant! I've only read the first two issues and I enjoyed each story so I can't wait to see them play out on screen!
June 17 – Hospital Playlist Season 2
Hospital Playlist is my top K-drama for 2020, and my second all-time favorite! I'm just super excited to see my favorite doctors because after the events of Season One, I'm more than intrigued!
The team behind Hospital Playlist never really stopped providing content for the fans. After S1 aired, they gave us a live band show featuring the actors, released all the behind-the-scenes footage every week, and even made a variety camping show!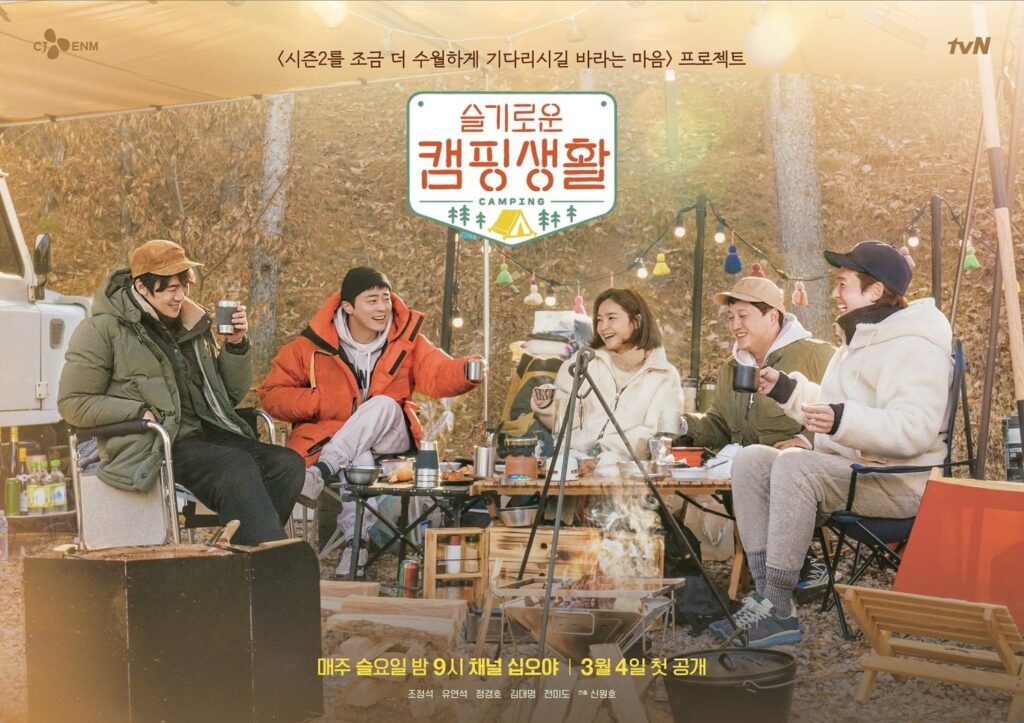 I haven't watched a K-drama since Falcon and Winter Soldier began airing so I can't wait for June 17th to come! Back to my usual Thursday night habit!
June is also Pride Month!
While there won't definitely be a Pride March for this year (yet again), I'm excited to expand my reading list with more books featuring LGBTQ+ stories! I'm sure there will be a number of Pride-themed readathons next month and I'm sure as hell joining one!
Let's Chat 💬
So here are the things I'm excited about for June! I hope you're having an awesome May so far, but fill me in. What are the things you're looking forward for next month?