Dear Hospital Playlist,
It's been a year since Hospital Playlist premiered on TV. Yet, you still bring a dose of happiness to fans, including me.
I'm writing this as I listen to the OST, which was one of the things that made my 2020 better. You know, I remember the exact day I discovered you. Big thanks to Netflix's recommendation algorithm.
It was the afternoon of March 28th, 2020. I've been affected by the lockdown so I was at home since work was indefinitely suspended at that time. So there I was, lying down on the sofa and had just finished watching the last episode of Dr. Romantic. Then Netflix decided to automatically play the trailer for Hospital Playlist.
I perked up in an instant as I saw Yoo Yeon Seok, one of the main lead actors from Dr. Romantic, and Jung Kyung Ho, whose acting I loved from Prison Playbook. I considered myself on a medical drama binge at that time, since healthcare workers were of utmost importance because of COVID-19. So naturally, I watched the first episode.
And I loved it.
Amidst the crazy cameos from Jeong Won's siblings and Ik Jun's Darth Vader helmet, this was the scene that sealed the deal for me. A band of medical surgeons with their tone-deaf vocalist 😂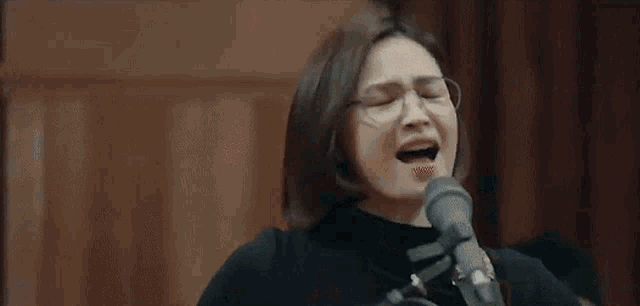 As I watched the pilot, I was reminded of my favorite K-Drama, Reply 1988. A group of friends with only one girl. Then right after that scene, you hit me with nostalgia when you showed these five's first meeting during their freshman year at Med School.
It was only after I finished watching Episode 1 that I actually saw the credits, "Creators: Shin Won Ho, Lee Woo Jung". So yeah, "Holy shit, no wonder I was reminded of Reply 1988" was what I thought. And then everything made sense.
The cameos, Yeon Seok, and Kyung Ho in the cast. Kim Kap Soo and Kim Hae Sook were not the typical rich evil chairperson. THE NOSTALGIA… they were signature Shin-Lee duo style. I was so out of the loop with K-drama news at that time, I didn't even know that they had a new show.
I was debating whether to continue watching (only three episodes were released at that point) or wait until all episodes are released so I can binge. And I tell you, I made the right decision to continue watching. Never mind the weekly wait.
Twelve weeks of laughter and crying
A total of twelve episodes, one episode release per week was pure torture. But it was damn worth the wait. Sure, there were moments when I cried (Hello, Children's Day Episode 😭), but there were more instances that I cried because of laughter (*waves to Song Hwa and Jun Wan's mukbang scenes*). I also loved the band scenes, whether be them set in the present or in back in 1999.
Of course, it made me wonder whether the five actors were actually playing the instruments, so you made a point by releasing BTS vids with them practicing the songs, and more. You made us unknowing fans believe that Jeon Mi Do was supposedly tone-deaf, even though she's an amazing singer and a popular musical actress. That was a great power move right there.
But what I really loved about you was the way you portrayed the five doctors. Other medical dramas may have their genius lead doctor, but you made these five very grounded and relatable. Sure, they may have topped their medical exams in their chosen field, but you focused more on how they are good friends not only to each other but also to their hospital colleagues.
The lack of hospital politics was also a refreshing take. You focused more on the patient's and medical staff's diverse stories and I cannot be more thankful for that. This drama was just too human with real stories and real emotions.
You made my Thursday nights perfect as I religiously waited once the clock strikes at exactly 10:30 PM and new episodes drop on Netflix. Then I rush to Reddit afterward as I discuss with fellow K-Drama fans what we thought of the episodes. I even joined to moderate the Hospital Playlist Subreddit for you 😂
The things we did for love
As the drama finished, a lot of us fans hoped for a Mido and Falasol (their band name 😁) concert, and you gave us exactly that and for free! Obviously, a lot of us wondered if you will release a behind-the-scenes compilation. While other K-Dramas release a special episode or two with a BTS compilation, you proceeded to release one episode per week on the same original timeslot. From the audition tapes and casting calls to table readings, up until the actual BTS per episode. You even had one episode dedicated to the band practice for Canon Rock!
We asked for crumbs but you gave us the actual bread.
When some of the actors slip up and post anything related to Season 2, we forgive you even though you ask them to take down the posts. It's just that we're really excited for Season 2, okay?
Then, in turn, you decided to release the footage for a special project just to make our wait more bearable. We thought it would be fun for Director Na Young Seok to "kidnap" the five actors ala Youth Over Flowers. But COVID-19 was still around, so you settled for Camping on set instead. Wise Camping Life, you called it.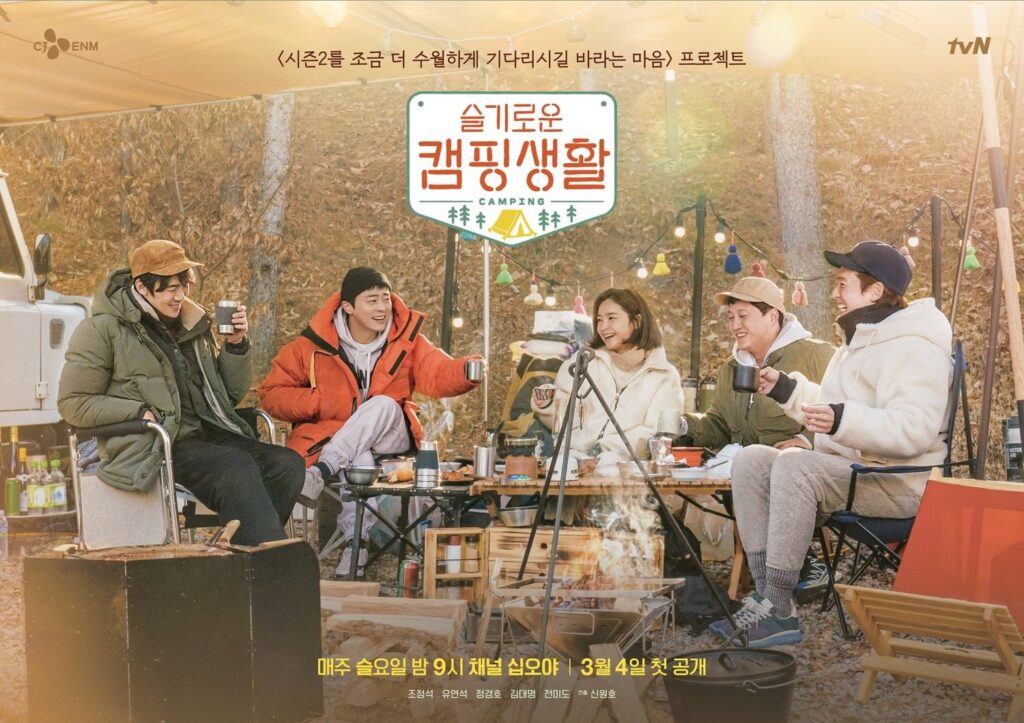 Tonight, we'll even see the cross-over we've all been waiting for as Na PD visits the Camping Set.
We ask, and you generously provide.
So here's a little thank you…
For bringing in a lot of emotions to express over the course of twelve episodes, I thank you. I appreciate Shin PD for thinking of the welfare of the whole production team, removing crunch time by releasing one episode a week. 👍🏼
The OST was such a bomb, my younger sister was a little salty that her favorite K-Pop group couldn't surpass Aloha on the music charts. I had a fun time teasing her so thank you for that. I listen to the OST every day at work, it was the only thing that kept me going during stressful times.
Thank you for portraying doctors and health care workers in a very refreshing light, and for doing a good amount of research to make their portrayal realistic and accurate.
And for feeding us content as we all wait for Season 2!
Thank you for making my 2020 better! 💖
나를 행복하게 해줘서 고마워요! 슬기로운 의사생활 사랑해요! 💖