Reader, I was originally planning to write a monthly wrap-up post. Hahaha! Anyway, you can check out my old recap posts here.
If you've read my last update, then you're probably aware of what happened to me, so I won't recount that part anymore. In this post, I'll be sharing you the books I've read so far, and movies and series I watched during Q1 of 2023.
So, What Happened?
I didn't really have a good first quarter, but I still found some time to enjoy, such as watching basketball games with my dad, eating out with my family, and attending OneRepublic's concert. I'm making a more conscious effort to spend more quality time with my family, especially now that my mom is gone.
Way back in January, I set my reading goal to 10 books. I was focused on tackling my backlist TBR, and so far I've read four books as of writing.
Books Read 📚
What If We Fall In Love? by Tara Frejas
This was my first read of 2023 and I truly enjoyed it!
What If We Fall in Love? is Tara Frejas' newest release which is a collection of short and sweet stories, all exploring different tropes.
I loved that despite the short word count and the same plot formula (what ifs and sort of mutual pining), each story delivered fleshed-out characters, and the storyline doesn't feel repetitive.
The book also featured cameos from other #romanceclass books that aren't really alienating so it's fine if you haven't read those books yet.
If you're looking to explore Filipino romance titles that are quick to read, I totally recommend this one!
Get your copy from Amazon
Her Soul To Take by Harley Laroux
I honestly don't remember how this book got into my radar, but I started reading this last year around Halloween but didn't vibe with me back then so I put it off for a while. I picked it up again last January and basically just breezed through it.
It was dark af and I found the cult stuff interesting. I also liked the steamy romance, which was also dark and erotic but just enough to balance the plot.
I guess my only nitpick for this book was it became too repetitive towards the end and Rae, the main character, became too much of a damsel in distress.
Overall, this was a good gateway to paranormal/horror romance and I'm looking forward to reading the rest of the series.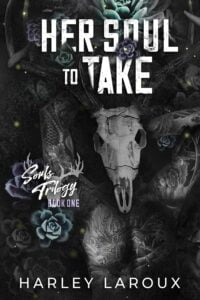 Get your copy from Amazon
The Grief Handbook: A Guide Through The Worst Days Of Your Life by Bridget McNulty
I found this as I was looking for books dealing with grief in hopes of learning how to navigate my own emotions.
It was short but helpful as the author also dealt with losing her mom suddenly so it was definitely relatable. It was full of advice and personal entries that I really took to heart.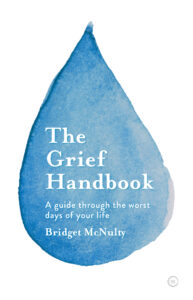 GET YOUR COPY FROM AMAZON
Hello Grief: I'll Be Right With You by Alessandra Olanow
I loved the illustrations, it was short but it really hits you.
This book also allowed me to just listen to myself, find solace in silence and just let all my emotions out. So yeah, it was cathartic and relieving at the same time.
If you're looking for a short read that deals with grief, check out this one!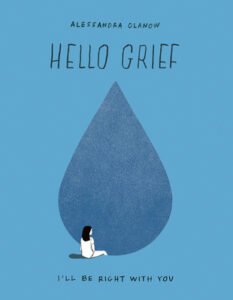 GET YOUR COPY FROM AMAZON
Blog Posts
I only managed to publish one blog post these last three months. Check out this small list of the Best Lesbian Romance Books you can read right now.
Also Read: 100 New and Upcoming Queer Books to Read for Pride Month and The Rest of 2022
I didn't do a lot of blog hopping this time around so I don't really have anything to share from other bloggers unfortunately. But you can always check out my Book Blogger Recommendations for more.
Roll The Credits
While I only read four books, I was able to finish some shows on my watch list. However, I didn't really get to watch any movies. I was supposed to watch the second Antman movie last February, I even purchased tickets in advance, but I really didn't have the energy to go watch a movie at that time.
TV Shows
The Last Of Us (HBO)
If you're not familiar with The Last of Us, it follows the story of Joel traveling across the post-apocalyptic US with Ellie, who's believed to be humanity's last hope.
This show was probably my most anticipated series for 2023. I'm a big fan of the game, both in terms of the gameplay and the story. I loved that the show was not a frame-by-frame adaptation and the changes they did were very much welcomed, especially when they did Bill and Frank's backstory to mirror how Joel and Ellie's relationship has grown.
I also love the homage to the game by adapting iconic scenes and having most of the voice actors play supporting roles! I mean, game Ellie giving birth to show Ellie? That was amazing!
Summer Strike (Netflix)
After a series of tragedies, Lee Yeoreum, escapes into a quaint small town, where she meets a soft-spoken librarian, Daebeom, taking a break from his city life.
I saw some clips of this on TikTok and it looked like a nice, cozy show set in a small town which was something I was looking for. While I was satisfied with the small-town vibe, I was not ready for the parent loss aspect. I started this just a week after I lost my mom, but even though it made me ugly cry, I also found it really comforting.
The whole show felt like a nice, warm hug! Although I found the murder subplot a bit alienating, I still enjoyed the show overall.
Shadow and Bone Season 2 (Netflix)
I have no knowledge of the books as I haven't read them yet, but I enjoyed watching Season 2 as much as I enjoyed Season 1. Although, I think I liked S1 better. I absolutely loved the additional characters they introduced, especially Nikolai! What I didn't love was the lack of Nina and Matthias scenes!!!!
I'm actually considering reading the books, because I love the Crows storyline (at least from what I've seen in the show), but let's see if my brain cells can still handle fantasy.
Crash Course In Romance (Netflix)
Jung Kyungho in any rom-com is always a treat! I really enjoyed this show because it offered a lot more than just romance, it also had a mystery aspect. In Crash Course In Romance, we are thrust into the whirlwind romance between single mom, Nam Haengson, whose daughter is about to enter college, and top math instructor, Choi Chiyeol.
Like the high-rating K-drama, Sky Castle, the show tackled the fiercely competitive (and toxic) world of higher education. Just thinking about how infuriating and manipulative the parents were made my blood boil. Good thing, the romance really balanced it out!
The murder mystery aspect was also interesting, but it was unfortunate that I got spoiled so I knew who the culprit was way too early!
---
Let's Chat!
How was your first quarter so far? Do you have any book or series recommendations for me?