In recent years, the popularity of lesbian romance books has been on the rise, offering much-needed representation and visibility for the LGBTQ+ community in literature. With 2023 just beginning, there's no better time to dive into some of the latest and greatest releases in this genre. 
These ten lesbian romance books offer a variety of heartwarming love stories and steamy passion-filled encounters that are sure to captivate readers and leave them wanting more. 
Whether you're looking for a cozy read on a lazy Sunday or something to add some spice to your bookshelf, these picks are not to be missed. So, make yourself comfortable, grab a cup of tea, and let's explore the wonderful world of lesbian romance literature.
Here are the best lesbian romance books to read in 2023!
This post contains affiliate links and I may earn a small commission through qualifying purchases.
Lesbian Romance Books To Read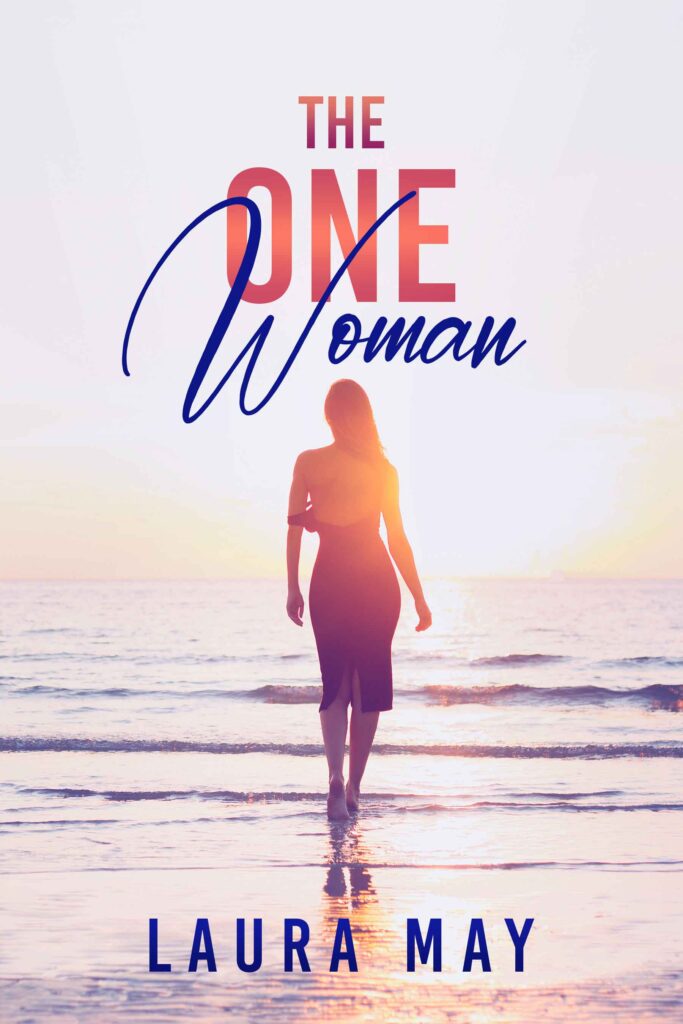 The One Woman by Laura May
As a graphic designer, Julie has a talent for manipulating the unseen. But her life with her boyfriend Mark is uninspired, no matter how she looks at it.
That is until she meets Ann – a successful, charming, and beautiful woman who sparks something within Julie that she cannot deny. 
When they cross paths again in Barcelona, their connection intensifies, but tragedy strikes, forcing Julie to choose between her devotion to Mark and her love for Ann.
Can true love prevail when timing is not on their side? The One Woman by Laura May is a gripping novel that explores the challenges of love and timing.
The Daughters of Izdihar Hadeer Elsbai
Nehal is a skilled waterweaver, but her lack of formal education holds her back from attending the prestigious Weaving Academy and pursuing her dreams of joining an all-female military regiment.
Forced into marriage due to her father's debts, Nehal finds herself married to Nico, a distant and uninterested man in love with another woman, Giorgina. Despite their vastly different lives, Nehal and Giorgina are drawn together by their involvement with a radical women's rights group and the looming threat of war with a neighboring nation.
As they fight for their rights and freedom, they must also confront the danger that threatens to consume their world.
Behind the Scenes by Karelia Stetz-Waters
Rose Josten is a successful business consultant who has already embraced her love for pugs, decking them out in Gucci coats and indulging their junk food cravings. She's content with her work, her sisters, and even her secret hobby of creating sensual mindfulness videos.
However, Rose begins to feel like something is missing. This is when Ash Stewart, a former filmmaker with a broken heart and a shattered career, enters Rose's life. Ash is impressed by Rose's business acumen, which could help her finance her last film and resurrect her career.
The only problem is that the attraction between the two is palpable, and they must find a way to keep it under wraps. Will they create cinematic magic or cause their own destruction?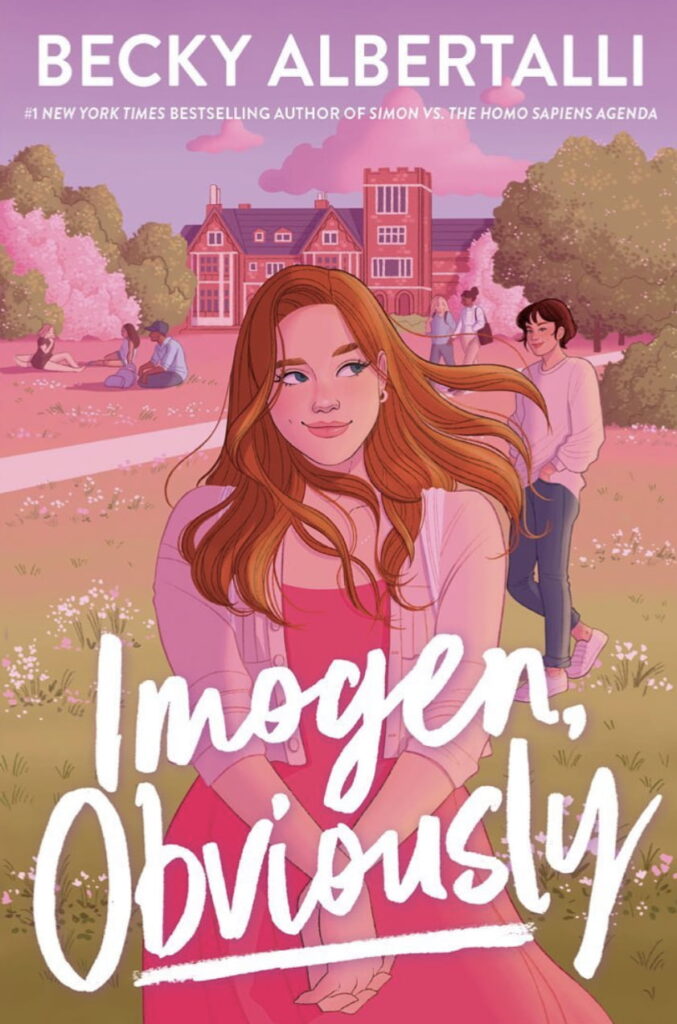 Imogen, Obviously by Becky Albertalli
Imogen Scott is an enthusiastic ally of the LGBTQ+ community, attending every Pride Alliance meeting and having two queer best friends, including newly-out Lili.
When Imogen visits Lili at college, she is willing to do whatever it takes to support her, even if it means pretending to have dated Lili in the past.
But as Imogen spends more time with Lili's friend Tessa, she begins to question her own sexual orientation and wonders if she might not be as straight as she once thought.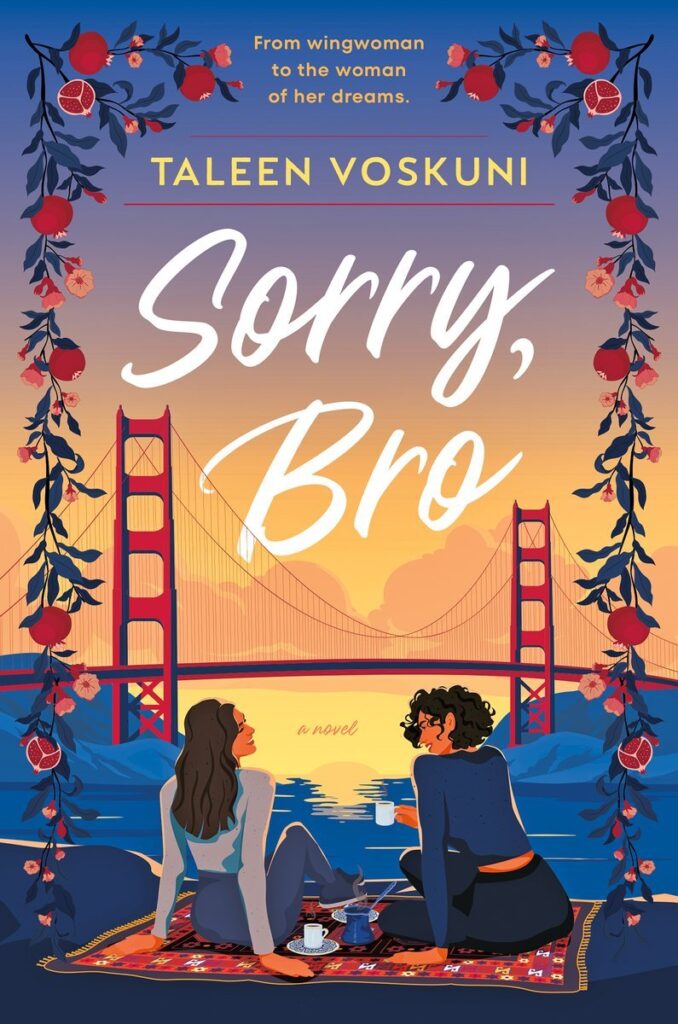 Sorry, Bro by Taleen Voskuni
Nar's non-Armenian boyfriend proposes to her in front of drunk San Francisco tech boys. She realizes she wants someone who shares her idea of romance.
Her mother convinces her to attend Explore Armenia, where she meets Erebuni, a woman who helps Nar see the beauty of their shared culture and makes her feel understood.
But there's a problem: Nar isn't out as bisexual. With the closing event banquet approaching, Nar is determined to claim her happiness as proudly Armenian and proudly bisexual for the first time in her life.
Gwen and Art Are Not in Love by Lex Croucher
Centuries have passed since King Arthur's time, and his descendant Arthur is engaged to the sharp-tongued and impulsive Princess Gwendoline. They loathe each other but are forced to spend a summer together at Camelot before their wedding.
However, when they discover each other's secrets, they form an uneasy alliance. As they navigate the royal tournament and their own romantic entanglements, they realize they may be better off as allies than enemies.
Lex Croucher's Gwen and Art Are Not in Love is a delightful mix of sword-fighting, found family, and romance.
She Is a Haunting by Trang Thanh Tran
Jade Nguyen's goal is to survive five weeks pretending to be a happy family with her estranged father in Vietnam, just to get the college money he promised. But the French colonial house they're staying in seems to have other plans, with strange occurrences every night.
Jade discovers traces of her ancestors and is warned by the ghost of a beautiful bride to not eat. Despite her family's disbelief, Jade, with the help of a delinquent girl, must uncover the truth about the house and save her family before it's too late.
Along the way, she also confronts her true identity and the sacrifices she must make to keep her family together.
Just as You Are by Camille Kellogg
Liz Baker and her roommates work at The Nether Fields, a queer magazine in New York that's saved from shutting down by two wealthy lesbians.
Liz, eager for more meaningful writing, struggles with the budget cuts and snarky comments from the minority investor, Daria Fitzgerald. However, Liz starts to see a softer side to Daria as they spend more time together, despite her reservations.
As Liz's feelings for Daria grow, she must decide whether to trust her and risk everything for a chance at love. This rom-com celebrates queer culture, chosen family, and falling in love against your better judgment.
These Thin Lines by Milena McKay
Certain boundaries should never be breached. Chiara Conti is a Queen trapped in an Ivory Tower of high fashion, wealth, and lovelessness in the heart of Paris. She feels lonely and discouraged, yearning for inspiration, guidance, and empathy.
When Vi Courtenay loses her shoe and falls at Chiara's feet like a true Cinderella, their carefully constructed lives are about to be disrupted.
With everything now tainted, will the fragile boundaries they have broken ever be restored?
Lies We Sing to the Sea by Sarah Underwood
Ithaca annually sacrifices twelve maidens to appease Poseidon for Queen Penelope's past actions. Leto is one of the chosen maidens, but instead of death, she finds herself waking up on a mysterious island where she meets Melantho.
Melantho claims that one more death can prevent a thousand and that the prince of Ithaca must die to stop the tragic fate that looms over them all.
Sarah Underwood's novel is an epic story of deceit, love, and tragedy, ideal for readers who enjoyed Madeline Miller, Alexandra Bracken, and Renée Ahdieh.
Obviously, these are just some of the many wonderful lesbian romance books to read in 2023, but I hope you discovered new titles to add to your TBR!
---
PIN THIS POST 📌
Let's Chat! 💬
What are your favorite lesbian romance books? Let me know down below!