This post contains affiliate links and I may earn a small commission through qualifying purchases.
About Seoulmates
Seoulmates by Susan Lee
Pub Date: Sep 20, 2022 by Inkyard Press
Rating
SYNOPSIS
Hannah Cho had the next year all planned out—the perfect summer with her boyfriend, Nate, and then a fun senior year with their friends.
But then Nate does what everyone else in Hannah's life seems to do—he leaves her, claiming they have nothing in common. He and all her friends are newly obsessed with K-pop and K-dramas, and Hannah is not. After years of trying to embrace the American part and shunning the Korean side of her Korean American identity to fit in, Hannah finds that's exactly what now has her on the outs.
But someone who does know K-dramas—so well that he's actually starring in one—is Jacob Kim, Hannah's former best friend, whom she hasn't seen in years. He's desperate for a break from the fame, so a family trip back to San Diego might be just what he needs… that is, if he and Hannah can figure out what went wrong when they last parted and navigate the new feelings developing between them.
Her ex-boyfriend wants her back. Her former best friend is in town. When did Hannah's life become a K-drama?
Amazon | Goodreads | StoryGraph | BookShop
Disclosure
I received a review copy from Inkyard Press. All opinions are my own.
Initial Thoughts
Okay, I'm not going to lie, but the cover was the major selling point of Seoulmates for me! It's just super adorable and it kind of reminded me of one of the posters for Weightlifting Fairy Kim Bok Joo!
And hello, frenemies-to-lovers is one of my recent favorite tropes, and Seoulmates really delivered.
On Riding The Hallyu Wave
The book contains a lot of K-drama and K-pop references, but not to the point that they felt forced or shoehorned, which I think fans would appreciate. In fact, the references and the whole Korean culture craze (a.k.a. Hallyu Wave) plays well into Hannah's character development.
I honestly love how it's so normal and casual to talk about K-dramas nowadays, especially with the rise of global streaming services picking up more South Korean shows and films. This was reflected well in Seoulmates, as a lot of people around Hannah are so into the K-culture!
Also Read: Tomorrow K-Drama Review | The Watchlist
More importantly, I always appreciate it when stories like this also highlight the toxic fandom behavior and problems in the industry that celebrities still face today. For Jacob, it was really taking a toll on him and I'm happy about the resolution in the end.
This wasn't the first book I read that tackles the high-pressure working environment of the Korean entertainment industry, but I like that it was one of the main conflicts.
Exploring and Accepting Identity
I obviously can't speak for people in the diaspora, but I loved Hannah's characterization and her journey to accepting an identity she seemed to want to forget.
The author's note in the beginning also made me root more for Hannah, knowing how it feels to have your culture and identity as a Korean suddenly show up everywhere.
Hannah has always felt like a fish out of water, and with people leaving her, it made her sarcasm and snark feel a bit validated and relatable. Her acerbic personality also meshed well with Jacob's soft personality, which made their banter more electric and engaging.
For Jacob Kim, he had to shed his "Jacob" persona and become Kim Jin-suk, a rising young actor in Korea. I like that Jacob and Hannah had different journeys with their identities, that made the book really interesting to read.
Although, Jacob was more in touch and open with his Korean roots, which made Hannah's more compelling. Either way, I loved both characters!
Adorable Romance
Hannah and Jacob were childhood besties turned frenemies, and I love how they became reconnected with each other. Although, we really have their moms to thank for.
Leave it to a pair of matchmaking Asian moms to save the day!
Jacob had a bucket list of things he wanted to spend the summer for, which may or may not include reconciling with Hannah. I just loved their interactions with each other, especially since they know how to push each other's buttons.
I also was surprised by that little tidbit of steam. I'm not opposed to or averse to having sex in YA, in fact, I do advocate for sex positivity. I just didn't expect it! Blame it on Asian culture hahahaha!
Also Read: 5 YA Books To Read If You Love K-Dramas
Minor Issues
I only had some issues with the pacing, especially towards the end. Some of the resolutions felt rushed and off. And I honestly don't buy the fake dating angle between Jacob and her co-star Min-kyung.
I've been a K-drama fan for more than a decade, but I think PR dating is not common now, or maybe not ever?
I mean for Western media, that may be common, but for Korea… I'm not too sure. The K-drama couples I'm aware of (like Hyun Bin and Son Ye-jin, or Hyeri and Ryu Jun-yeol) went public about their dating life after the drama was aired, perhaps that's why I'm finding it hard to believe.
Because as far as I know, PR dating isn't really a big thing in Korea.
While the book was told in dual POVs of Hannah and Jacob, there were a couple of chapters told in their moms' POV which kind of felt off-place. The sentiment was cute, but I felt like it didn't really add anything to the story.
Overall Thoughts
Despite some minor issues and setbacks, I truly enjoyed reading Seoulmates by Susan Lee, and I'm definitely looking forward to more of the author's works in the future!
Seoulmates was engaging, heartfelt, and honest; one that will stay with me for a long while. The characters were well-written and easy to root for!
Do I recommend Seoulmates by Susan Lee? A hundred percent yes! Especially if you love K-dramas or K-Pop! But ultimately, if you enjoy something with fleshed out characters and journeys to explore identity, you'll surely enjoy this one!
ABOUT THE AUTHOR
Susan Lee has had a lifetime of careers, from bartender to network engineer to HR executive at some of today's most successful companies. But one thing has always been clear throughout: she was born to be a storyteller. And she has channeled her myriad of experiences into her writing of lighthearted, quirky novels about the oftentimes hilarious human condition. And love. Always love. She currently lives in Southern California (fighting her inner New Yorker from breaking free too often) with a pack of three feisty chihuahuas and a too-hearty obsession with K-pop and K-dramas.
---
PIN THIS POST 📌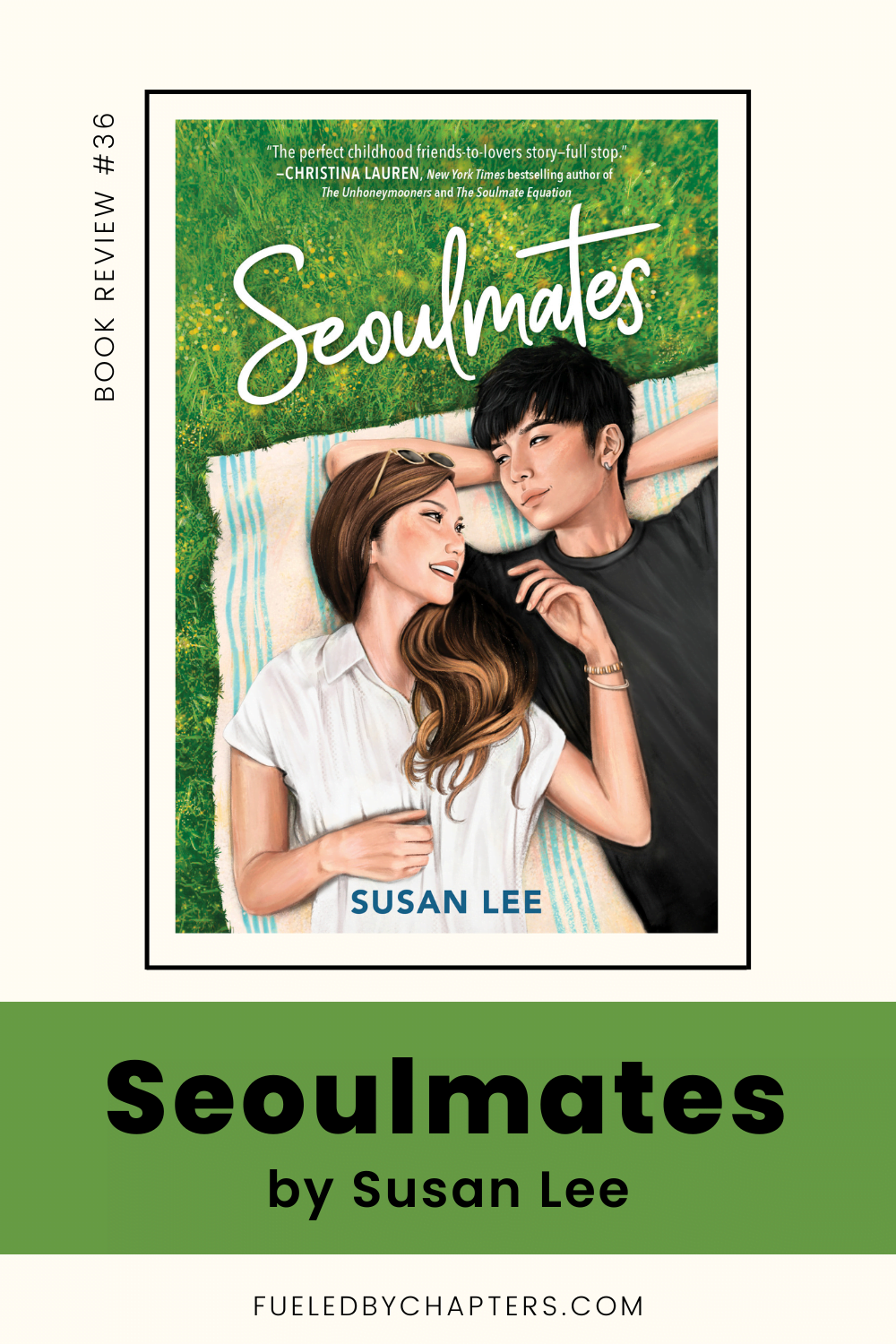 Let's Chat! 💬
What are your favorite tropes? How about books that tackle self-identity?