This post contains affiliate links and I may earn a small commission through qualifying purchases.
Introducing Unstacked
Unstacked is where I feature mini-reviews because sometimes I can't just write cohesive sentences but I still want to share my opinions about books I read. Check out more here.
Aboard the Graphic Novel Train 🚂
I read a bunch of graphic novels last week, mostly because I got approved for a few on Netgalley. I also started diving back into the world of Marvel comics, and you probably know why 😜
Okay, I admit I'm in a little reading slump now, and previously, I wrote about some tips to cure a reading slump and I'm cashing in on that real quick.
Check out the five graphic novels I've read so far and why I recommend them!
Cheer Up: Love and Pompoms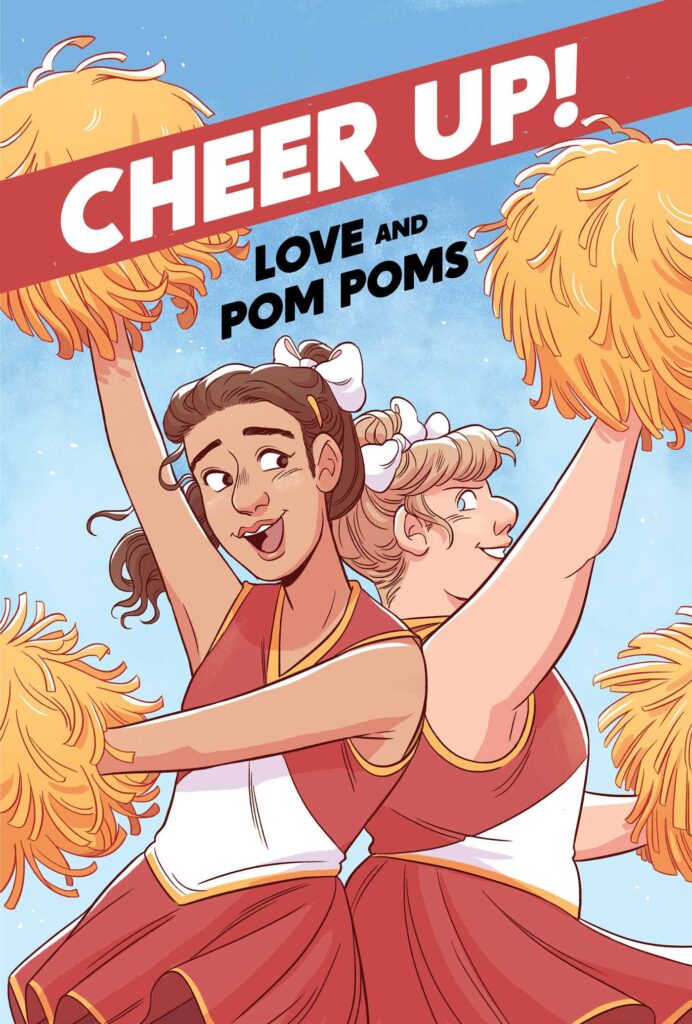 Written by: Crystal Frasier
Illustrated by: Val Wise
Pub Date: August 10, 2021 by Oni Press
Pages: 128
REVIEW
I love the banter between Bebe and Annie, as well as the others. It was quite the ride to see how the story breaks every single stereotype there is, especially about cheerleaders.
I also love how it didn't shy away from tackling societal problems when it comes to LGBTQ issues, sexism, and toxic masculinity. How the story navigated through these issues with such insight and care was a great thing to see.
[Amazon | Goodreads | StoryGraph]
John Carpenter Presents Storm Kids: Sacred Hearts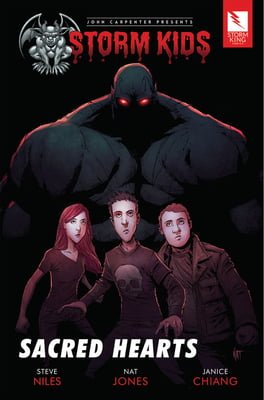 Written by: Steve Niles
Pub Date: July 27, 2021 by Storm King Publications
Pages: 152
REVIEW
It's a quick but fun read, and honestly very engrossing. The story is very straightforward and linear, but the execution was well done.
I love reading thrillers and this one gets really spooky. The graphics and art style really helped the genre be more scary-like.
I just hoped we got to see more of the characters because the pacing of the story was very quick. Although, this could be a setup for a potential series and I'd be interested to see more to the story.
[Amazon | Goodreads | StoryGraph]
And Yet, You Are So Sweet #1
Written by: Kujira Anan
Pub Date: April 27, 2021 by Kodansha Comics
Pages: 176
REVIEW
I have a great affinity for shoujo anime and manga since they're usually cute, fluffy, and really sweet. I truly enjoyed reading And Yet, You Are So Sweet, especially because I love tsundere characters. Although, I would say Chigira wasn't really that cold to Kirasagi since he was the one who proposed to direct her feelings to him. Still, the subtle things really made my heart sing!
I also find it adorable how dense and clueless Kirasagi was when it came to Chigira's actions. Sure, it was cliche and very typical for shoujo heroines, but it was really cute. I'm excited to see more of their story and how their relationship will pan out in the next issues.
[Amazon | Goodreads | StoryGraph]
Winter Soldier: Second Chances
Written by: Kyle Higgins
Illustrated by: Rod Reis
Pub Date: July 27, 2019 by Marvel
Pages: 112
REVIEW
This is redemption done right.
I'm no stranger from Bucky Barnes/Winter Soldier. He's literally my favorite Marvel character and I'm grateful for Ed Brubaker for his Cap run which was great! But Marvel has been paying dust to Bucky's character in his other solo comic runs.
Kyle Higgins managed to lay down a great characterization, while also dealing with the depths of Bucky's inner torment in terms of his actions as the Winter Soldier. If anything, this should be a reference to Bucky's journey in the MCU, and I'll beg if I had to.
The only thing I hate about this is it's too short! I need more Alpine content.
[Amazon | Goodreads | StoryGraph]
The Springtime of My Life Began With You, #1
Written by: Nikki Asada
Pub Date: May 11, 2021 by Kodansha Comics
Pages: 175
REVIEW
Suehiro and Takasago are polar opposites, the former is an introvert while the latter is the most popular boy in school. I love this dynamic, while it may seem like an overused trope in animes or mangas.
I loved seeing Suehiro and Takasago's relationship grow. It reminded me a bit of Haru and Shizuku from Tonari No Kaibutsu-kun's dynamic. Suehiro was very relatable, especially with her love for books. Takasago was a real charmer and his character was very alive and had more depth than I expected.
Overall, this was such a fun and light read. I can't wait to read the next volume!
[Amazon | Goodreads | StoryGraph]
Let's Chat! 💬
I really enjoy reading comics and graphic novels especially when I want to read something straightforward and enjoy different art styles! Do you feel the same?
What was the last comic or graphic novel you've read?