The Love Hypothesis by Ali Hazelwood
Pub Date: September 14, 2021 by Berkley Romance
[Amazon | Goodreads | StoryGraph | Bookshop]
SYNOPSIS
As a third-year Ph.D. candidate, Olive Smith doesn't believe in lasting romantic relationships–but her best friend does, and that's what got her into this situation. Convincing Anh that Olive is dating and well on her way to a happily ever after was always going to take more than hand-wavy Jedi mind tricks: Scientists require proof. So, like any self-respecting biologist, Olive panics and kisses the first man she sees.
That man is none other than Adam Carlsen, a young hotshot professor–and well-known ass. Which is why Olive is positively floored when Stanford's reigning lab tyrant agrees to keep her charade a secret and be her fake boyfriend. But when a big science conference goes haywire, putting Olive's career on the Bunsen burner, Adam surprises her again with his unyielding support and even more unyielding…six-pack abs.
Suddenly their little experiment feels dangerously close to combustion. And Olive discovers that the only thing more complicated than a hypothesis on love is putting her own heart under the microscope.
This post contains affiliate links and I may earn a small commission through qualifying purchases.
DISCLOSURE
I received an advanced review copy from Penguin Random House International and Netgalley. All opinions are my own.
Initial Thoughts 🧠
I recently learned that this book was originally a Reylo fanfic on AO3. This goes to show that fanfic writers are truly the unsung heroes in literature.
Okay, I'm having a disclaimer before anything. I'm not a fan of the Rey/Kylo Ren (Reylo) pairing, nor am I a fan of Adam Driver. But I hope Reylo fans and I would agree that The Last Jedi is the best movie in the sequel trilogy. 😉
But here's the thing, I really found The Love Hypothesis amazing! It's a cute STEM rom-com between a grumpy professor and a timid ball of sunshine Ph.D. candidate that will surely hit all your sweet spots!
It Started With A Kiss 💏
In an attempt to convince her friend, that she's over her ex, Olive kisses Dr. Adam Carlsen. That kiss turns into a fake dating contract that includes Wednesday coffee dates, smartass banters and some SPF slathering action. Surprisingly, Adam agrees for his own reason: to get enough funds for his research. So Olive convinces Anh that she's over Jeremy and Adam secures his research grant. It's a win-win! Except when feelings get involved, things get a little bit messy.
At first glance, this seems like a professor-student relationship but the technicalities were tackled in the book. So the tl;dr version is Olive isn't a student/advisee of Adam so we can at least rule out the power dynamics for them. Besides, it seems like Adam was a little indifferent from the start like the true grumpy cat he is. I love how the book pokes fun at different tropes both for the story and the characters. Okay, actually it was Olive doing the poking 😂.
Speaking of Olive, is it possible to fall in love with a character from page one? Because that's exactly what I felt about her from the moment she puts on expired contacts 🤣. Even with her timid personality, she managed to be a ball of sunshine to complement Adam's brooding and grumpy personality. Her insecurities and impostor syndrome really resonated with me. She was just too damn relatable.
I also enjoyed the small moments they shared slowly opening up to each other. And the little tidbits showing Adam truly cared about Olive were just super kilig-inducing! Although, the story was generous enough to give us clues that Adam actually likes Olive, and as it turns out he's secretly in love with her! PLEASE CAN IT GET MORE KILIG?????? 😍😍😍
Also Read: Twice Shy by Sarah Hogle
Idiots in Love
Since we're on the kilig topic, can I just say how delicious (for a lack of a better term) and gratifying the romantic scenes are in this book? It started with the little things like the coffee dates, playful banter, their support for each other, up to the hot steamy action!
Calling back at the "poking fun at the tropes" earlier, and one of the tropes I love is the famous "there is only one bed" and I love how it played out in this book! I feel like I'm running out of words to fully express my undying love for Olive and Adam. I just really enjoyed their mutual pining. Mostly from Olive but as I mentioned earlier, there were enough cues for the readers to conclude Adam's feelings.
Also, I'd like to highlight the demisexual rep in the book. Olive is demisexual and I love that explored open conversations about it. This was actually the first time I've read a book with a character that identifies as demi, so that was really refreshing for me!
The execution, even if there was the dreaded miscommunication, was truly amazing!
Women in STEM 🧪
As a STEM graduate, STEM romance is something I'm always on the lookout for and this was the main selling point. I love seeing women rise and succeed in this field, but alas, we can't always get rid of the ignorant misogynists. I think Hazelwood made a really compelling take on the issue of misogyny, gender inequality, and sexual harassment in The Love Hypothesis.
Olive and Adam's miscommunication and 3rd-act break-up stemmed from this. And as much as I was annoyed, I understand where Olive was coming from. It's the hard truth women face every day in their careers. So it was definitely satisfying to see how the offender was handled in the story.
Overall Thoughts 💡
The Love Hypothesis really deserves all the hype! And for sure, it's going to be one of the best books I've read this year!
The story was well-paced, the writing style was entertaining, and the characters were well fleshed-out, including the minor ones. I wish I could forget this book just so I could read it again for the first time. I really had a great time reading this book! 🥰
Do I recommend it? Hypothesis: The probability that I will say hell yes is 100%!
If you're looking for more STEM Romances, check out Six Delos Reyes' Beginner's Guide: Love and Other Chemical Reactions!
ABOUT THE AUTHOR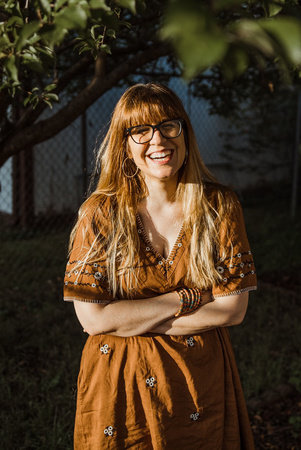 Ali Hazelwood is a multi-published author–alas, of peer-reviewed articles about brain science, in which no one makes out and the ever after is not always happy. Originally from Italy, she lived in Germany and Japan before moving to the U.S. to pursue a Ph.D. in neuroscience. She recently became a professor, which absolutely terrifies her. When Ali is not at work, she can be found running, eating cake pops, or watching sci-fi movies with her two feline overlords (and her slightly-less-feline husband).
Author Links: Website | Twitter | Instagram | Tumblr | Goodreads | Facebook
PIN THIS POST 📌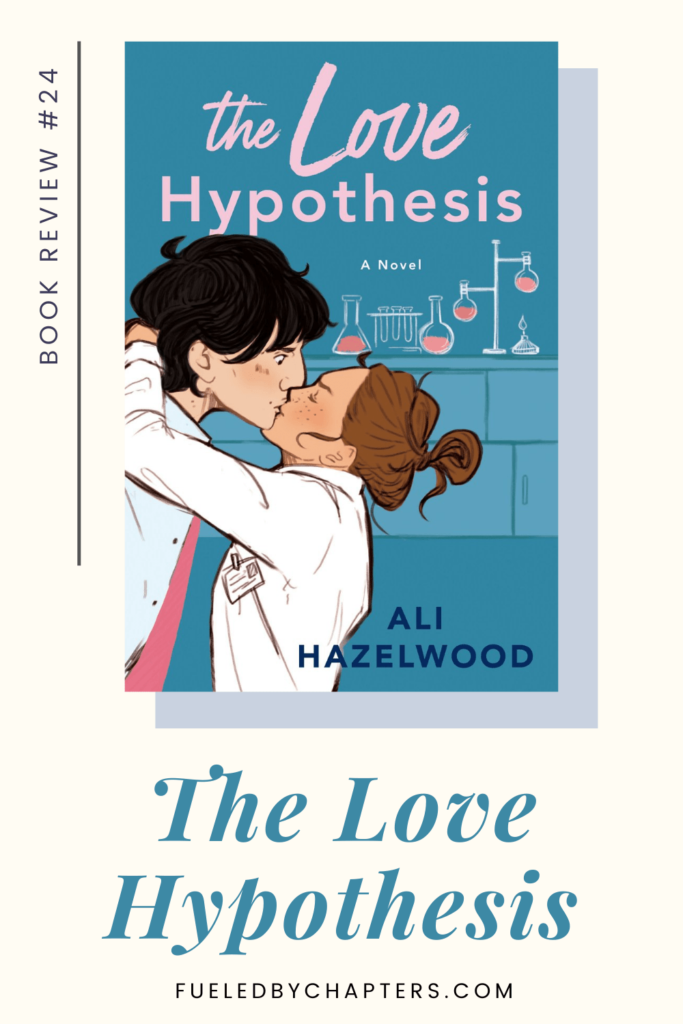 Let's Chat! 💬
Have you taken a ride to The Love Hypothesis hype train yet? What are your favorite STEM romance books?