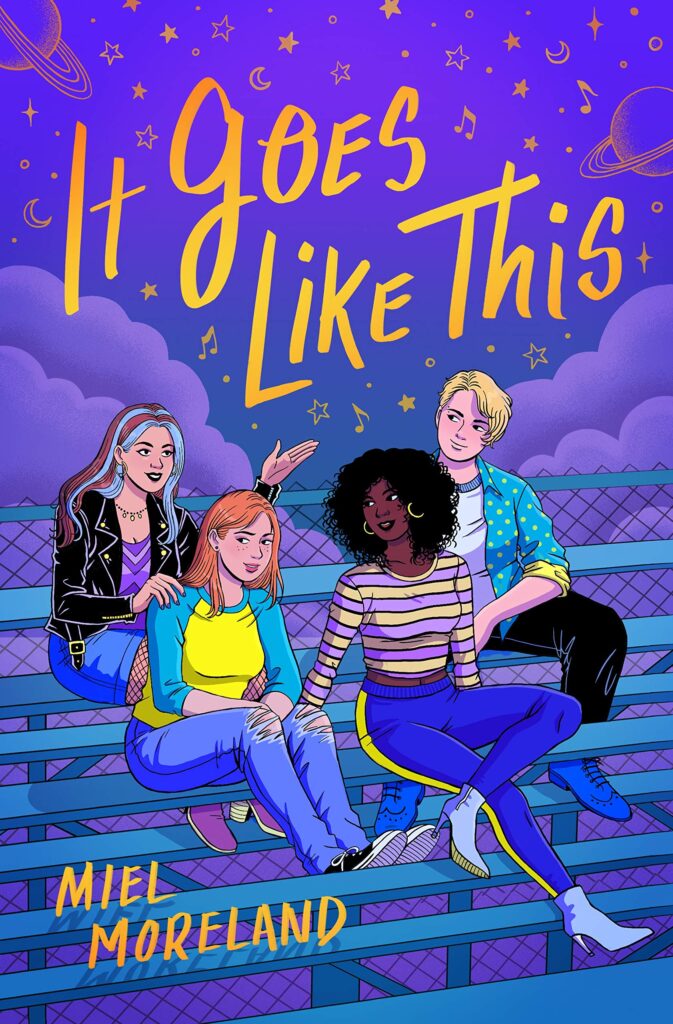 It Goes Like This by Miel Moreland
Pub Date: May 18, 2021 by Feiwel & Friends
[Amazon | Goodreads | StoryGraph | Bookshop]
SYNOPSIS
In Miel Moreland's heartfelt young adult debut, It Goes Like This, four queer teens realize that sometimes you have to risk hitting repeat on heartbreak.
Eva, Celeste, Gina, and Steph used to think their friendship was unbreakable. After all, they've been though a lot together, including the astronomical rise of Moonlight Overthrow, the world-famous queer pop band they formed in middle school, never expecting to headline anything bigger than the county fair.
But after a sudden falling out leads to the dissolution of the teens' band, their friendship, and Eva and Celeste's starry-eyed romance, nothing is the same. Gina and Celeste step further into the spotlight, Steph disappears completely, and Eva, heartbroken, takes refuge as a songwriter and secret online fangirl…of her own band. That is, until a storm devastates their hometown, bringing the four ex-best-friends back together. As they prepare for one last show, they'll discover whether growing up always means growing apart.
This post contains affiliate links and I may earn a small commission through qualifying purchases.
DISCLOSURE
I received an Advanced Reader's Copy from NetGalley and Feiwel & Friends as part of the Blog Tour hosted by TBR and Beyond. All opinions are my own.
Initial Thoughts 🧠
It took me a while to get into this book because it felt a little slow and confusing at first, but I'm glad I pushed through. It Goes Like This is one of the best queer YA books I've read so far!
I really had a great time exploring Eva, Celeste, Gina, and Steph's journeys as individuals and as a group of friends. This book is completely-character driven and I really loved reading about them! I think this is the first book I've read that features a queer group of friends. Celeste and Eva are both lesbians, Gina is bisexual, while Steph is non-binary pansexual. 🏳‍🌈
A Love Letter About Friendship
It Goes Like This follows four queer teens who used to be in the pop band Moonlight Overthrow. After years of falling out and breaking up, they found themselves reuniting for a fundraising concert for their hometown.
The book alternates between the past and the present timelines, as well as the perspective of the four characters. It was confusing at first, but once I figured out the flow it became easier to read. I love that the book gave importance to the four, especially how they complement and contrast each other's personalities.
Celeste and Gina rose more into the spotlight. Celeste became a solo singer, while Gina pursued acting. Eva started writing more songs and a secret Moonlight Overthrow fangirl on Tumblr. Steph completely stepped out of the spotlight and focused on their family. I think out of the four, I connected quickly with Steph because we're both eldest siblings. I could relate to their experiences and struggles and it hit too close to home.
While the book spent a big chunk with Celeste and Eva's angst and mutual pining for each other, the biggest highlight was truly their friendship. Moonlight Overthrow breaking up gave each a safe space to grow and figure out their footing on their own. They were all better versions when they got back together and this time everything was on their own terms.
'Til the moon crashes into the sea
The four grew more mature and more confident in their own ways, with the help of each other's support as the story progressed. I particularly enjoyed this theme! In this house, friends support friends no matter what. What I did wish was a more solid backstory on their friendship when they were still in the band.
Otherwise, I enjoyed the whole second chances theme. Celeste and Eva had another chance to pursue their relationship. Gina and Steph both decided to take another chance in music. The four of them had a second chance to be friends again, not as Moonlight Overthrow but just as Celeste, Eva, Gina, and Steph.
I just really had fun reading this book and how it depicted friendship and family for each of the characters. It was a heartwarming coming-of-age story for each and I definitely enjoyed every second I spent with them.
Overall Thoughts 💡
It's a hard feat to write different perspectives in one book and I think Miel Moreland was able to nail it properly. The characters were all fully fleshed and were each given depth and rich backstories enough to root for them.
It Goes Like This is a perfect read for Pride Month! The book is a great tribute to friendship, romance, second chances, and finding oneself. Most importantly, it is unapologetically queer!
I definitely recommend this one!
ABOUT THE AUTHOR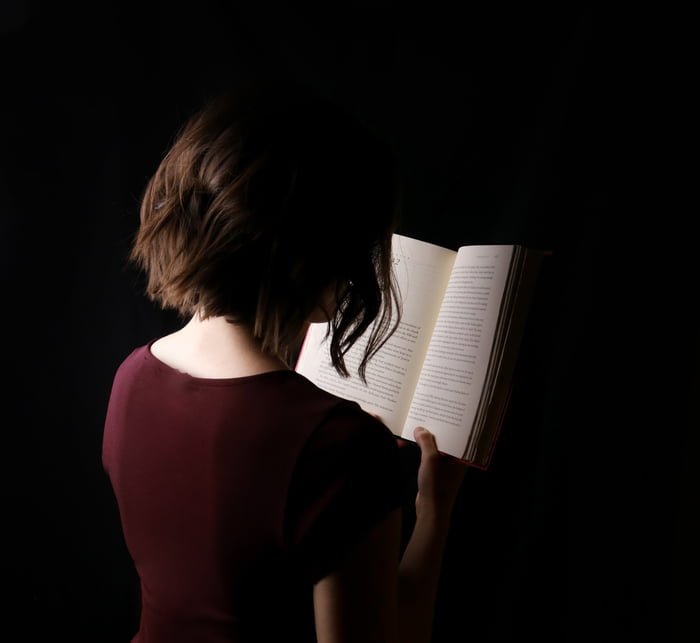 Miel Moreland writes character-driven contemporary Young Adult novels. Born and raised in Minneapolis, she has a Midwestern heart but wandering feet. When not making pop music references and celebrating fandom, she is likely to be found drinking hot chocolate and making spreadsheets. She currently resides in Boston.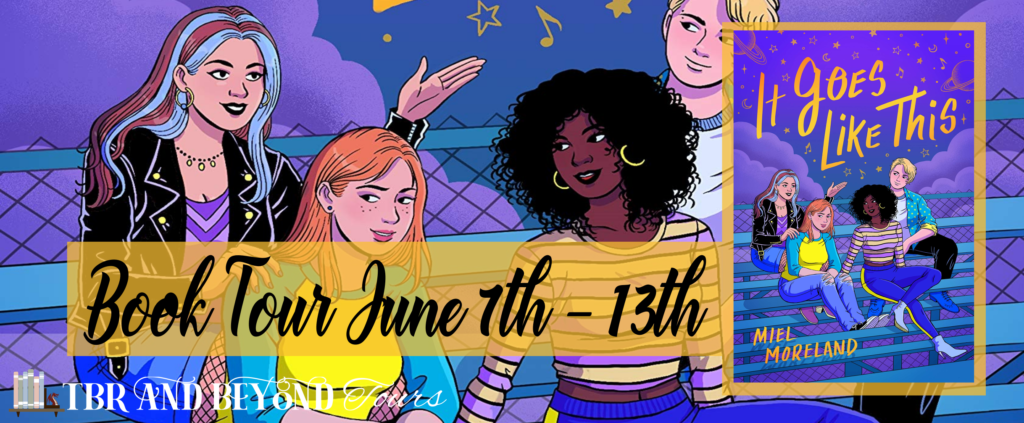 Let's Chat! 💬
What books have you read so far for Pride Month? Share your book, movie, or TV show recommendations that you consider unapologetically queer!