Happy Pride Month, my dear friends! I hope you're enjoying June so far and I wish you have a great month ahead! I'm excited for June because as I've previously shared, there's a lot to look forward to this month.
I'm terribly missing all the in-person Pride events, most especially Pride March! The last I've been to was in 2019, where I went with my friends. That's actually where I had my sidebar photo taken. 🥰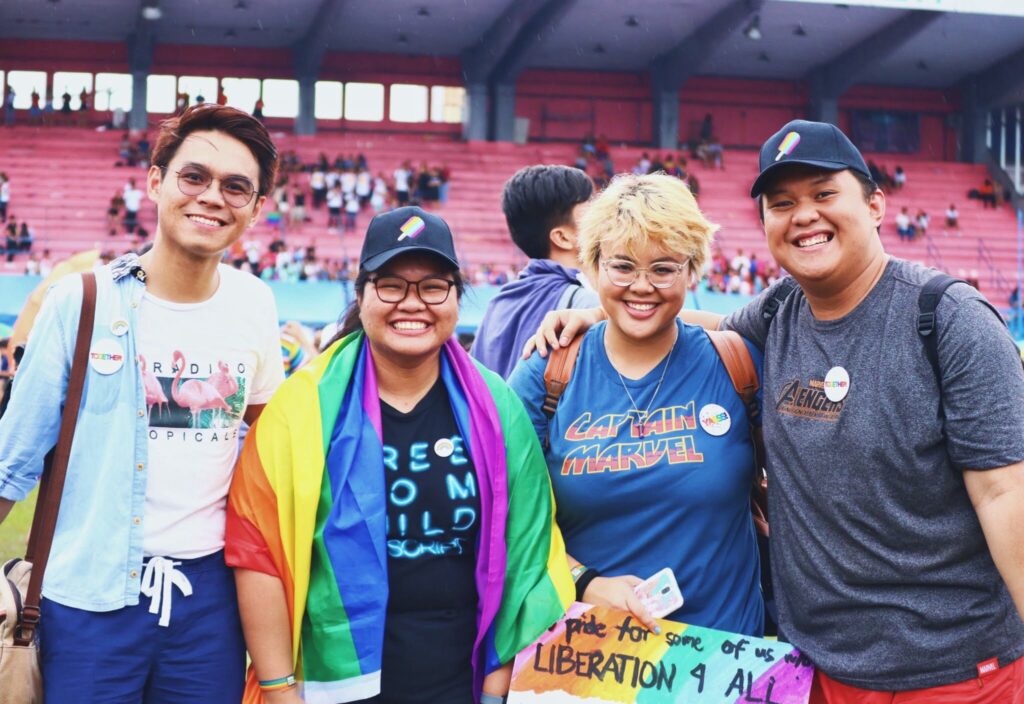 So for the second time, I'm celebrating Pride Month at home, but this time I'm actually going to read books! Because you know 2020 was such a buzzkill of a year. I think I was busy with work to even think about reading.
Anyway, I'm here to share my little list of books that I'm going to read this Pride Month!
This post contains affiliate links and I may earn a small commission through qualifying purchases.
It Goes Like This by Miel Moreland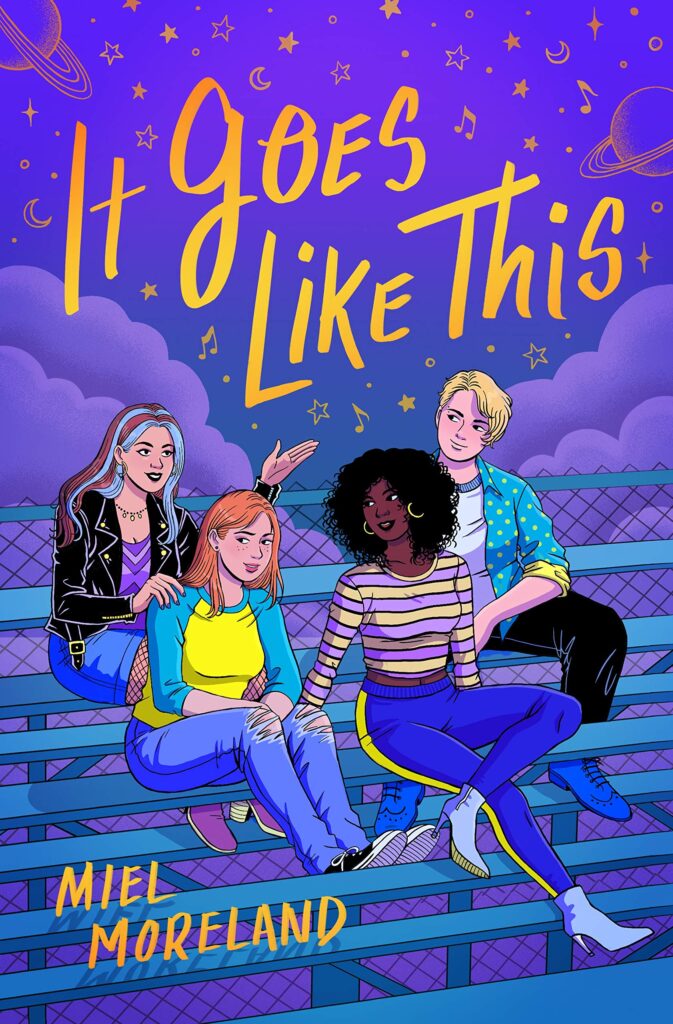 In Miel Moreland's heartfelt young adult debut, It Goes Like This, four queer teens realize that sometimes you have to risk hitting repeat on heartbreak.
Eva, Celeste, Gina, and Steph used to think their friendship was unbreakable. After all, they've been though a lot together, including the astronomical rise of Moonlight Overthrow, the world-famous queer pop band they formed in middle school, never expecting to headline anything bigger than the county fair.
But after a sudden falling out leads to the dissolution of the teens' band, their friendship, and Eva and Celeste's starry-eyed romance, nothing is the same. Gina and Celeste step further into the spotlight, Steph disappears completely, and Eva, heartbroken, takes refuge as a songwriter and secret online fangirl…of her own band. That is, until a storm devastates their hometown, bringing the four ex-best-friends back together. As they prepare for one last show, they'll discover whether growing up always means growing apart.
I'm actually reading this right now and I'm enjoying it so far! I feel like there nothing queerer than a group of teens in a band. Maybe it's just me but it really screams queer for me.
I especially love that the four of them are all LGBTQ+ characters. Eva and Celeste are lesbians, Steph is non-binary pansexual, and Gina is bisexual. Watch out for my review of this book which goes live this weekend.
Dare To Live, Dare To Love by Nicole C. Moon
This best friends to strangers to lovers romance will sweep you off your feet with its intense mutual pining and love that slowly blooms. Watch Elle and Dylan, two cinnamon roll dumbasses who are terrified to face their feelings, fall in love.
Elle Jones is constantly immersed in her job and doesn't have time for much else. Her work life is on point, but the rest? Not so much. She never takes time to take care of herself, and she's terrified of not being good enough to be loved.
Dylan Andrews recently moved in with his brother after leaving London. He doesn't have a job, but he's determined to figure out what he wants to do with his life.

When the two of them run into each other, they're overwhelmed by old feelings that never really went away. After a long talk on a quiet beach under a glimmering night sky, Dylan comes up with an idea that could change everything. He writes a list of things to show Elle that love is real, it can be true, it can last, and it can find her when the time is right. As they move through all the items written on a crumpled piece of paper, Elle slowly starts learning that there is more to life than she thought, and Dylan realizes that he would do anything to fight for love.
Can the two of them face the feelings they keep trying to avoid before the list ends? Can they take a leap towards a future that could be filled with unconditional love, both for each other and themselves, or will it be too late?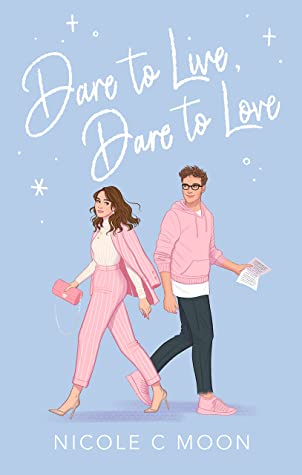 I bought this book because I saw the buzz it's getting on Twitter. Also the phrase "two cinnamon dumbasses" really just sold me so I pre-ordered it.
I've actually read the first few chapters just to see how it "feels". So far the mutual pining is killing me! I really enjoy mutual pining even though most of the time I just want to smack both characters and scream. I really can't wait to read the whole thing! This is the perfect book for me to read this Pride Month because both characters are bisexual!
Summer Bird Blue by Akemi Dawn Bowman
Rumi Seto spends a lot of time worrying she doesn't have the answers to everything. What to eat, where to go, whom to love. But there is one thing she is absolutely sure of—she wants to spend the rest of her life writing music with her younger sister, Lea.
Then Lea dies in a car accident, and her mother sends her away to live with her aunt in Hawaii while she deals with her own grief. Now thousands of miles from home, Rumi struggles to navigate the loss of her sister, being abandoned by her mother, and the absence of music in her life. With the help of the "boys next door"—a teenage surfer named Kai, who smiles too much and doesn't take anything seriously, and an eighty-year-old named George Watanabe, who succumbed to his own grief years ago—Rumi attempts to find her way back to her music, to write the song she and Lea never had the chance to finish.
Aching, powerful, and unflinchingly honest, Summer Bird Blue explores big truths about insurmountable grief, unconditional love, and how to forgive even when it feels impossible.
Okay, confession time. I don't think I've read a book that has an aro-ace main character. This book has been sitting on my shelf for a long time and I think it's time to pick it up.
I've heard a lot of good things about this book from other reviewers so I'm excited to read it! The cover and synopsis really intrigued me so I really hope I enjoy this one.
Let's Chat 💬
What books are you planning to read for Pride Month? Share your Pride TBRs below!