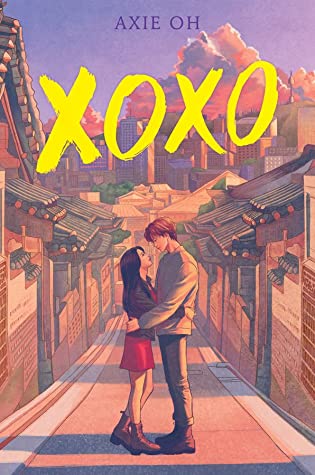 XOXO by Axie Oh
Pub Date: July 13, 2021 by HarperTeen
[Amazon | Goodreads | StoryGraph | Bookshop]
SYNOPSIS
Cello prodigy Jenny has one goal: to get into a prestigious music conservatory. When she meets mysterious, handsome Jaewoo in her uncle's Los Angeles karaoke bar, it's clear he's the kind of boy who would uproot her careful plans. But in a moment of spontaneity, she allows him to pull her out of her comfort zone for one unforgettable night of adventure…before he disappears without a word.
Three months later, when Jenny and her mother arrive in South Korea to take care of her ailing grandmother, she's shocked to discover that Jaewoo is a student at the same elite arts academy where she's enrolled for the semester. And he's not just any student. He's a member of one of the biggest K-pop bands in the world—and he's strictly forbidden from dating.
When a relationship means throwing Jenny's life off the path she's spent years mapping out, she'll have to decide once and for all just how much she's willing to risk for love.
This post contains affiliate links and I may earn a small commission through qualifying purchases.
DISCLOSURE
I received an Advanced Reader's Copy of this book from the Publisher. All opinions are my own.
Initial Thoughts 🧠
This book was an absolute delight! I'm so in love with the cover, I mean look at the colors and the illustrations! They're so pleasing to the eyes! 😍
XOXO also took me down a nostalgic road of watching K-dramas I loved. I don't usually watch K-dramas in a high school setting nowadays but this book made me reminisce the ones I enjoyed since I was a teenager.
Innocent (Secret) Romance
Reading XOXO felt like I was watching a K-drama, and it helps that it ticks a lot of boxes in a K-drama trope list. But it's the innocent (and secret) romance between Jenny and Jaewoo that made my heart sing. They were super cute and I love that they're open to each other as well. I was excited but a little wary of how the relationship between Jenny and Jaewoo would play out since Jaewoo is an idol. I've watched a lot of K-dramas that feature a relationship where one is a popular figure and it gets ugly a lot, especially in a sageuk (historical drama)! But I think XOXO handled it pretty well.
I also love the side characters! Nathaniel and Youngmin were both charming in their own ways. I love Sori and how she softens up and becomes a friend to Jenny. Angela and Gi Taek reminded me of a lot of K-drama second couples! The same goes for Nathaniel and Sori! I wish there's a sequel or companion book that focuses on their relationship!
The last thing about the romance that I love was that there's no love triangle!!!!!! K-drama love triangles tire me so much 🤣. I'm marked safe from second lead syndromes!
People who live for tomorrow should fear the people who live for today.

xOXO by Axie oh
Shining a light to the K-Pop Industry
I'm not a big K-pop fan, but I know how ugly the South Korean Entertainment Industry can also get, especially for idols who started their training at an early age. I like how the author included those topics in the book because it's important to highlight them. I really like that the author made a conscious choice of having Jaewoo see a therapist in the story. I'm aware of the mental health stigma and am reminded of popular names whose lives were taken away as a result.
The book also reflects the good, the bad, and the ugly in fan interactions, paparazzi and tabloids *coughs* Dispatch!!!, and how it affects the lives of actual people.
Overall Thoughts 💡
I haven't binged a K-drama for a long time (I'm only watching Hospital Playlist S2 right now!) and XOXO really pushed me to go back and watch some!
I really had a great time reading this book and it made me feel all the warm, fuzzy feelings! I was smiling all throughout the book because the characters were all a joy to read. The book also imparts the message of pursuing your passion, and I like how it sort of ties up to filial piety too, a common virtue in Asian families.
I just wished I'd seen more of Jenny with her cello. Though I guess it was also the point of the book, where she gets distracted from her plans. Some parts of the story also felt rushed but overall, I had a great reading experience.
Do I recommend this? YES! Especially if you love K-dramas like True Beauty, School series, or Dream High
If this becomes a K-drama, I'll surely eat this up!
ABOUT THE AUTHOR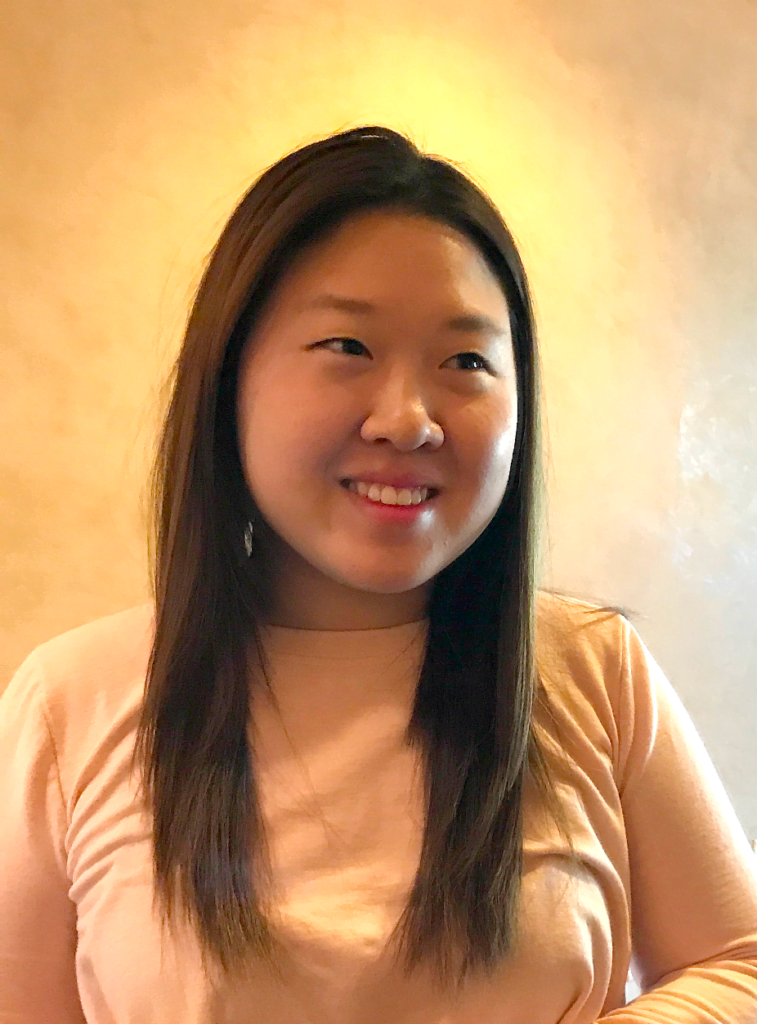 Axie Oh is a first-generation Korean American, born in NYC and raised in New Jersey. She studied Korean history and creative writing as an undergrad at the University of California – San Diego and holds an MFA from Lesley University in Writing for Young People. Her passions include K-pop, anime, stationery supplies, and milk tea. She currently resides in Las Vegas, Nevada with her puppy, Toro.
Let's Chat! 💬
Tell me about your favorite K-drama! Drop your recs below!