Very on-brand of me to be writing this late, but the first two weeks of January felt like a double whammy because of personal reasons.
I decided to publish my 2022 Goals and Resolutions today of all days because Fueled By Chapters is officially a year old! Remember when I forgot about which date my Welcome Post was going live? 😂
I've thought long and hard about which goals do I want to realistically achieve this year. There's not much in terms of my reading and blogging goals. Most of the goals I've come up with for 2022 are towards my self-improvement.
A Quick Look Back at 2021 🎇
It felt like the whole of 2021 was a strange experience for me. I've experienced quite a few things that were integral to my personal development, so yay for these achievements! It was also in 2021 that I decided to change my career as a full-time remote worker by doing freelance work.
But I think one of the best achievements I had for 2021 was getting my reading life back. Over the last couple of years, I focused on work which left me with no extra time to read. Thankfully, I was able to gain those lost time back last year. It felt very refreshing, and I'd say I was fully recharged throughout the year, save for some slumps.
One of my overall 2022 goals is to go slow and steady in terms of reading and blogging.
My 2022 Reading Goals and Resolutions 📚
📖 Read (at least) 5 Books
I read 86 books in 2021, and I'm not aiming for that number this 2022. I'm sticking to 5 books for my 2022 reading goals, as I've previously mentioned in another post. As I said, I'm aiming for a slow and steady pace because I don't want to put any pressure on myself.
I know I can read more than that, but once I hit those five books, I can read freely and without pressure afterward.
📖 Diversify my Reading List
Since I felt like a newbie last year, I tend to stick to my preferred genres: Romance, Contemporary, and Mystery/Thriller. This 2022, I'm aiming to branch out a little. I want to try other genres, mainly Historical Fiction and Urban Fantasy. I don't think I've recovered enough of my brain cells to try High Fantasy/SFF unless they're Graphic Novels.
As always, I want to read more books with diverse representations, and there are a few already on my list!
📖 Buy Less Physical Copies
I tracked my book spending last year, and it was high folks! But I gave myself a free pass since I hadn't bought anything for almost three years. Another one of my 2022 goals is to spend less on physical copies and stick to e-books. I'm also running out of shelf space, so I have to save the sweet spot for my favorites.
📖 Tackle My Backlist Catalog
I recently rearranged my shelf to highlight the backlist titles in my pile that I haven't read yet. This year, I hope I could read and maybe unhaul some of these titles.
My 2022 Blogging Goals and Resolutions 👩🏻‍💻
📝 Produce More Non-Bookish Entries and Write Beyond Book Reviews
I called my blog a book and lifestyle blog, but if you browse my website, it's mainly book-related. This year, I want to branch out and write more non-bookish posts. Some of my non-bookish entries can be seen in my newsletters, but I also wanted to write well enough for everyone to enjoy. Writing is one of my stress relievers, so I tried to get the best out of it. I also wanted to practice and develop my writing skills to help with my work.
I'm also planning to make a resource library for my blog subscribers. I'm still brainstorming for this one, though.
Another one of my 2022 goals is to write more different bookish articles such as listicles, discussions, interviews, or other possible collaborations with other bloggers or authors. I feel like it's time for me to reach out and collaborate with other creators. I don't have exact plans for this yet, but I'm hoping to pull this off.
💻 Blog Hop and Comment Back
I love to read other people's blogs, but I can't find enough time to do it, as well as comment back. This year, in line with my time management goals, I aim to blog hop and comment more on other blogs. Besides, it helps me explore new content!
📈 Maintain my SEO Strategies
I've been blogging since 2014, but I had only been using SEO strategies last year. I've seen the significant difference SEO has brought me. I gained a lot of traffic thanks to SEO! It was also helpful that I took some SEO courses for my freelance work, so I decided to apply the knowledge to my blog. I was so surprised by the results because I was hitting around 100 views a day compared to the 5-10 average pageviews before.
I also plan to do more blog maintenance checks to ensure that my site is always up and running. If you're also looking to do the same, I suggest you check out this Blog Maintenance Checklist by Sumedha @ The Wordy Habitat!
📱 Maximize Other Content Platforms
This has been one of my long-term goals since I started blogging. But for 2022, I want to seriously grow my blog outreach on different platforms. I mostly use Twitter and Pinterest. I was lucky to pick up some Pinterest knowledge from my work, so I'm slowly working on optimizing my content for Pinterest.
I'm also planning on working on my Instagram account. I've always wanted to grow my IG account since bookstagram became a thing, but I always tend to run out of ideas. Hopefully, this year I'd be lucky enough to execute this.
💰 Monetize My Content
This isn't one of my priorities now, but I'm hoping that I could explore options to monetize my blog and my content at least before the year ends. I don't have concrete plans for this right now, but I've started to read up some things about Google Adsense. Affiliate Marketing is also one that I might explore. A lot of this helps build my freelance portfolio, and I obviously want some of these gains for myself!
My 2022 Self-Improvement Goals and Resolutions 🥰
👩🏽‍💼 Stability in Career and Finance
Part of the reason I want to cut back my spending on books is that I want to save more. Besides, the pandemic is still ongoing, and there are a lot of uncertainties. I was lucky enough to build my emergency fund goal last year, but I also took a considerable risk going freelance. I'm still in a good position, but I'm aiming to be more stable this year.
I also want to work on my time management. Working remotely has its benefits, but there's always the risk of procrastination, and I'm prone to that! I'm still working on setting up an efficient work schedule without sacrificing my time for leisure.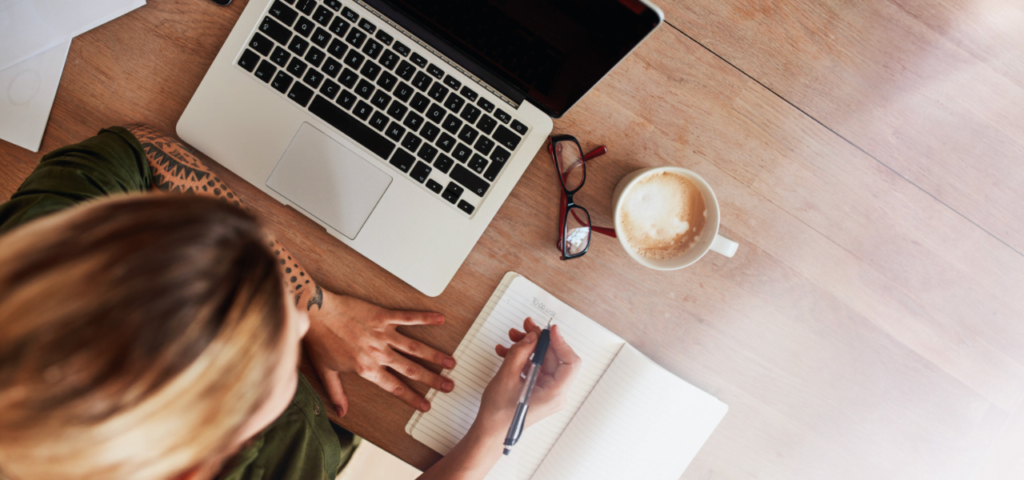 🤸🏽 Be More Physically Active
Back when I wasn't working remotely, I used to take a 20-minute walk from my place to the office every day. Since I'm now working at home, I tend to lie down whenever I like. I'm planning on creating a consistent exercise routine that I can stick to. Wish me luck!
🇰🇷 Study Korean Consistently
I've started this road already, which is helpful since I'm a K-drama fan. I would say I'm still a beginner, but I can sometimes watch stuff without focusing on the subtitles. I plan to expand my vocabulary and be consistent in studying grammar rules since I can already read in Hangul.
🤓 Take Up More Courses to Upskill
Working remotely gives me more flexible time, and a lot of those can be spent on taking up more courses online. I started with SEO and some Digital Marketing courses, which are both helpful in my blog and building a portfolio. This year, I want to dedicate some of my time to enrolling in online courses to further my skills.
---
Here are some of my 2022 goals and resolutions. I'm looking forward to having a better year this 2022, and I hope the same goes out for you!
PIN THIS POST 📌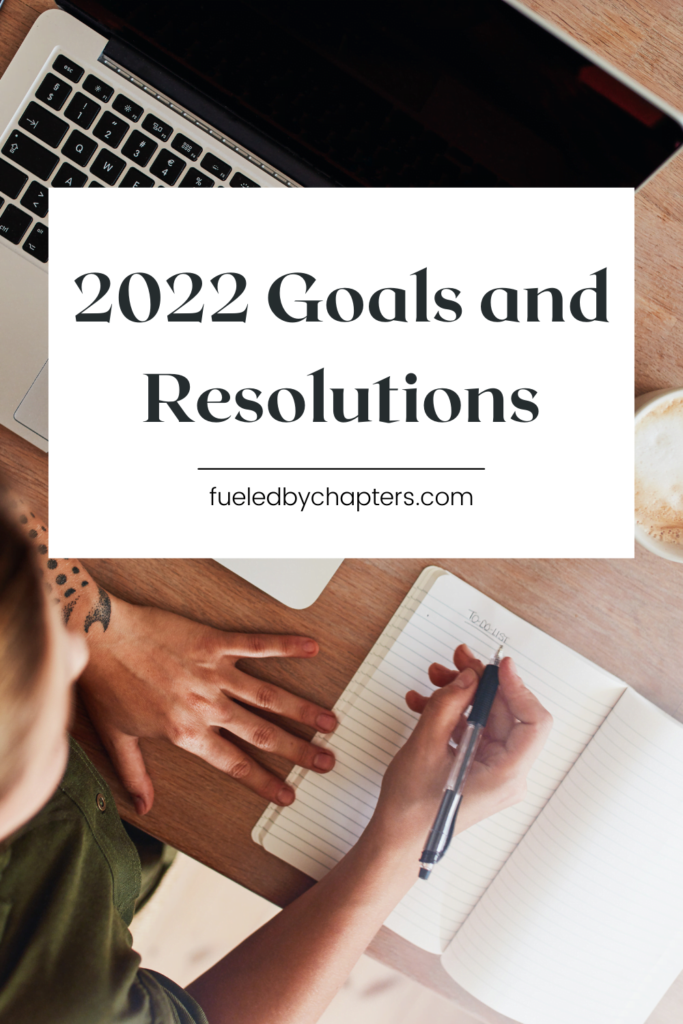 Let's Chat! 💬
What are your goals and resolutions this year? Do you have the same ones as I do? Let me know in the comments!