I guess I'll keep sticking to doing quarterly recaps for this year. You can check out other recaps here.
The last three months had been a mix of events, but it was mostly fun.
So, What Happened?
I spent most of last quarter figuring out what to do. I took a small break from freelancing and focused on reviving my mom's pastry business. It was a good thing she had a habit of writing down her recipes, but there was still a lot of trial and error for new products I wanted to include.
I also took the time to study social media strategies for the business, although I admit, I'm still lazy to do content! Ugh, I really need to do better for this! 😅
If you're based in Metro Manila and want to try our baked stuff, check out Sugarfields MNL on Facebook or Instagram!
In terms of books, I only got to read 3 books but I enjoyed reading them all!
Books Read 📚
Admit You Miss Me by Ajme Williams
I was looking for something to pass the time and went for this book that I got on Amazon for free.
It's got a surrogate pregnancy trope, which I think was the first time I encountered in a book. I liked this book for the most part, but I think the characters could do more fleshing out.
I posted a full review of Admit You Miss Me, so you can check it out!
Get on Amazon
Ang Mga Kaibigan Ni Mama Susan by Bob Ong
I reread this before watching the film adaptation. I remember reading this when I was in high school and I loved the creepy vibe. The story was told through the main character's journal entries and I think that really upped the creep factor for me.
It's a short story, I think about 100 pages more or less, so it's an easy read. It's also one of my recommended Spooky Filipino Books!
As for the movie adaptation, I'll expound later.
Get on Fully Booked
The Girl Who Fell Beneath The Sea by Axie Oh
I joined a local book club last month and this was our book for the month. I bought this book about a couple of years ago but only had the chance to read it recently.
I loved the concept overall, but there were also things I didn't like about it. You can read my full review for The Girl Who Fell Beneath The Sea here.
I'm glad a lot of people enjoyed the book though, but I'm sort of in the minority for this one.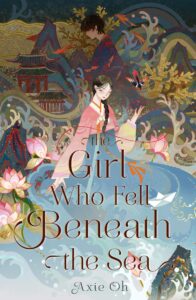 Get on Amazon
Blog Posts
Aside for my reviews for Admit You Miss Me and The Girl Who Fell Beneath The Sea, I've written and published a few articles! Taking a break also got me some time to spare for writing. Check them out here:
Roll The Credits
I don't think I really watched a lot of shows. It was mostly just me waiting weekly for 9-1-1 and 9-1-1 Lone Star episodes to drop on Disney+. I still hate that they're releasing the eps super late here. As for movies, I watched Guardians 3 and Spiderman: Across The Spiderverse which I both loved!
I also watched the movie adaptation of Ang mga Kaibigan ni Mama Susan on Prime Video, which really delivered on the creep factor! They added some elements to the story, like supernatural creatures, but they didn't really expound on it, which was a shame!
TV Shows
Here are other shows I watched:
Dr. Romantic Season 3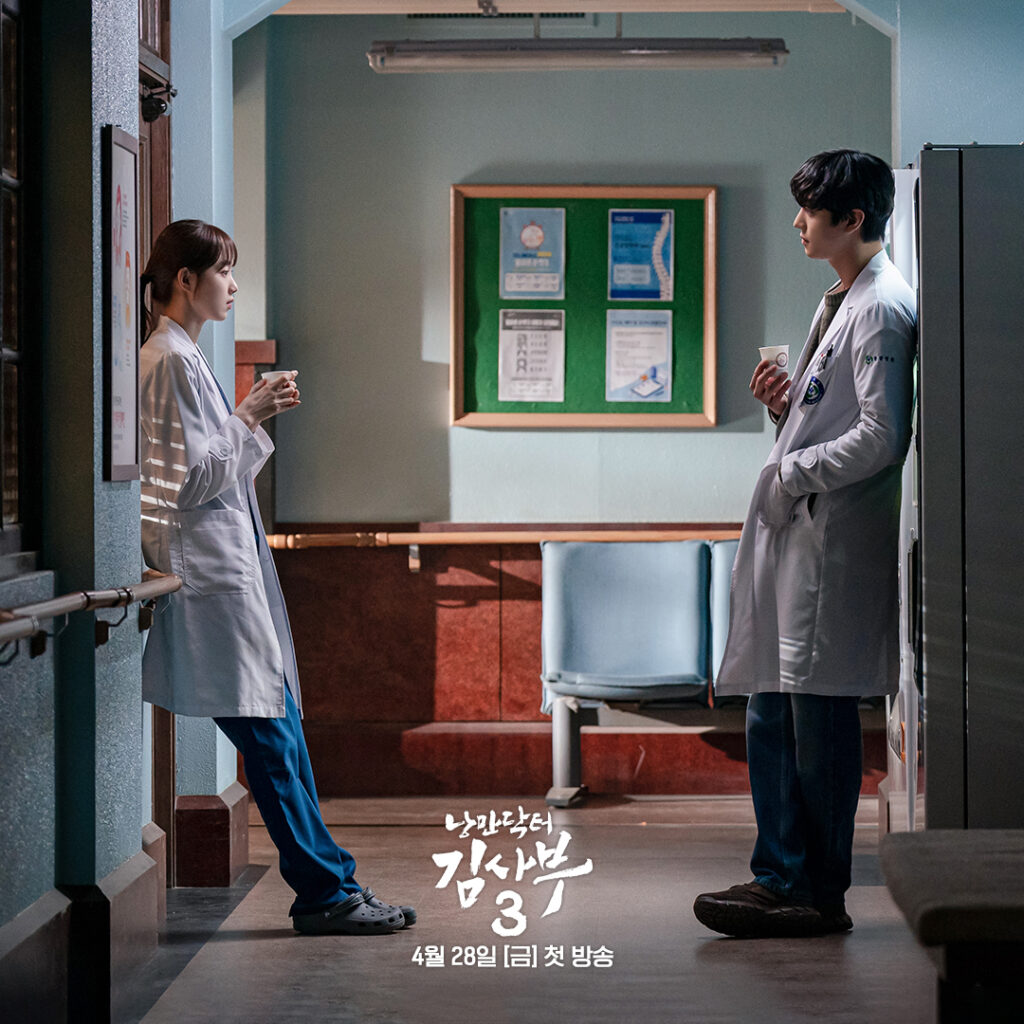 I actually rewatched the first two seasons to prepare for S3! This remains one of my favorite medical K-dramas! The show really emphasized the production budget as they had bigger cases than before, but it made sense as one of the main points for this season is the Doldam Trauma Center.
I really enjoyed waiting every week to watch this. The chemistry between Seo Woojin and Cha Eunjae is still lovely as ever! Although, I wish they gave more depth to Eunjae's character because it was so obvious how the writers gave more of the spotlight to Woojin. 🙁
XO, Kitty
As a spin-off of To All The Boys I've Loved Before, XO, Kitty really captured the YA vibe. It reminded me so much of XOXO by Axie Oh! It also felt like an actual K-drama, not only because of the setting but also because they cast popular actors from South Korea, such as Kim Yunjin and Han Chaeyoung!
I really had fun watching this show, I loved Kitty's journey too! Also, Team Minho!
I can't wait for Season 2!
The Good Bad Mother
Another drama filed under "Things I watched without knowing anything", but in this case, I know the actors and loved their previous projects! It started out really intense but it's a mix of comedy, drama, suspense, and romance. I really enjoyed The Good Bad Mother and I think this is one of Lee Dohyun's best performances.
What I'm Currently Watching…
A LOT!
There are 3 K-dramas currently on air that I'm really excited about and those are:
King The Land (JTBC/Netflix), starring Lee Junho and Im Yoona. This is the type of rom-com that I enjoy! It's perfect for fans of Business Proposal!
See You In My 19th Life (tvN/Netflix), starring Shin Hyesun and Ahn Bohyun. Based on the webtoon of the same name (which you can read on the WEBTOON App), this is more of a melodrama but also has comedic and romantic elements.
Revenant (SBS/Disney+), starring Kim Taeri, Oh Jungse, and Hong Kyung. This is a horror series about a woman possessed by an evil spirit.
Aside from these three, I'm also trying out Chinese dramas and I've watched the first four episodes of Hidden Love on Netflix! If you have more C-drama recs please let me know! I'd love to watch more rom-coms!
---
Let's Chat! 💬
How has the first half of the year been to you so far?