I bought The Girl Who Fell Beneath The Sea years ago but I never got to read it, but thanks to a local book club I joined last month, I was finally able to read this!
I've read and loved Axie Oh's XOXO that's why I was really excited to read this, check out my full review below.
This post contains affiliate links and I may earn a small commission through qualifying purchases.
About The Girl Who Fell Beneath The Sea
The Girl Who Fell Beneath The Sea by Axie Oh
Pub Date: Feb 22, 2022 by Feiwel & Friends
SYNOPSIS
Deadly storms have ravaged Mina's homeland for generations. Floods sweep away entire villages, while bloody wars are waged over the few remaining resources. Her people believe the Sea God, once their protector, now curses them with death and despair. In an attempt to appease him, each year a beautiful maiden is thrown into the sea to serve as the Sea God's bride, in the hopes that one day the "true bride" will be chosen and end the suffering.
Many believe that Shim Cheong, the most beautiful girl in the village—and the beloved of Mina's older brother Joon—may be the legendary true bride. But on the night Cheong is to be sacrificed, Joon follows Cheong out to sea, even knowing that to interfere is a death sentence. To save her brother, Mina throws herself into the water in Cheong's stead.
Swept away to the Spirit Realm, a magical city of lesser gods and mythical beasts, Mina seeks out the Sea God, only to find him caught in an enchanted sleep. With the help of a mysterious young man named Shin—as well as a motley crew of demons, gods and spirits—Mina sets out to wake the Sea God and bring an end to the killer storms once and for all.
But she doesn't have much time: A human cannot live long in the land of the spirits. And there are those who would do anything to keep the Sea God from waking…
Initial Thoughts
I enjoyed reading a lot of books by Korean and Korean-American authors, partly because I'm a huge K-drama fan so it's easy for me to recognize and understand the culture. So obviously, I was so excited to read The Girl Who Fell Beneath The Sea!
From the very beginning, it was captivating and action-packed already and I knew that I was in for a treat. However, I wished it was consistent until the end.
Interesting plot
The premise really had potential, but the execution was a bit lacking for me. Also, I didn't know if it was just me but I had to remind myself numerous times that the book was a fantasy and not historical.
I also wished there was better world-building and description of the surroundings. As a reader, it was hard to place myself into the story which takes away the fun. There were parts of the lore that were really confusing too, such as how Goddesses can just take the position of other Goddesses. A lot was left to the reader's imagination that I think the author should have explained.
I've always loved the concept of soulmates in whatever form of media I consume, and the same goes with The Girl Who Fell Beneath The Sea! I really enjoyed how the trope was presented here, and come to think of it, it's actually entertaining when you realize that the characters were literally tied to each other.
On characters
I respect the feminist take that Axie Oh presented in the book, with Mina saving Shim Cheong to be the Sea God's bride. I loved the level of authority she held throughout, although there were times when it felt like she was becoming the damsel in distress, given how many times Shin had to save her.
The other characters I loved, especially Namgi, Kirin, Dai, Mask, and Nari. It's just sad that there was barely any character development for the main leads. Sometimes, it felt like a self-insert fic and Mina was there just to narrate things instead.
The romance, or lack thereof
This was one of my biggest issues! As a romance reader, I'm so disappointed with the lack of chemistry between Mina and Shin. I loved their interactions in the beginning, they were hostile toward each other and I thought, "Oh, this looks like an enemies-to-lovers kind of story!"
But there was no build-up and tension between them, and it felt like a wasted opportunity. Shin was actually a good love interest but there was just no other connection between them beyond the Red String.
Axie Oh did a better job writing romance for her other book, XOXO! I loved that book to pieces!
Overall Thoughts
I still enjoyed the book despite the issues I had. Even though I liked the minor things better, it was a good read. While the romance was "not giving", it's still a great tale of love among family.
I guess what Axie Oh really captured in this retelling is the filial piety and themes of familial love which were the main point of the source material.
Do I recommend The Girl Who Fell Beneath The Sea?
Not so much, but I encourage you to read more reviews. I've browsed Goodreads and found that I'm in the minority on this one. Hopefully, my review wouldn't stop you from reading this book.
About The Author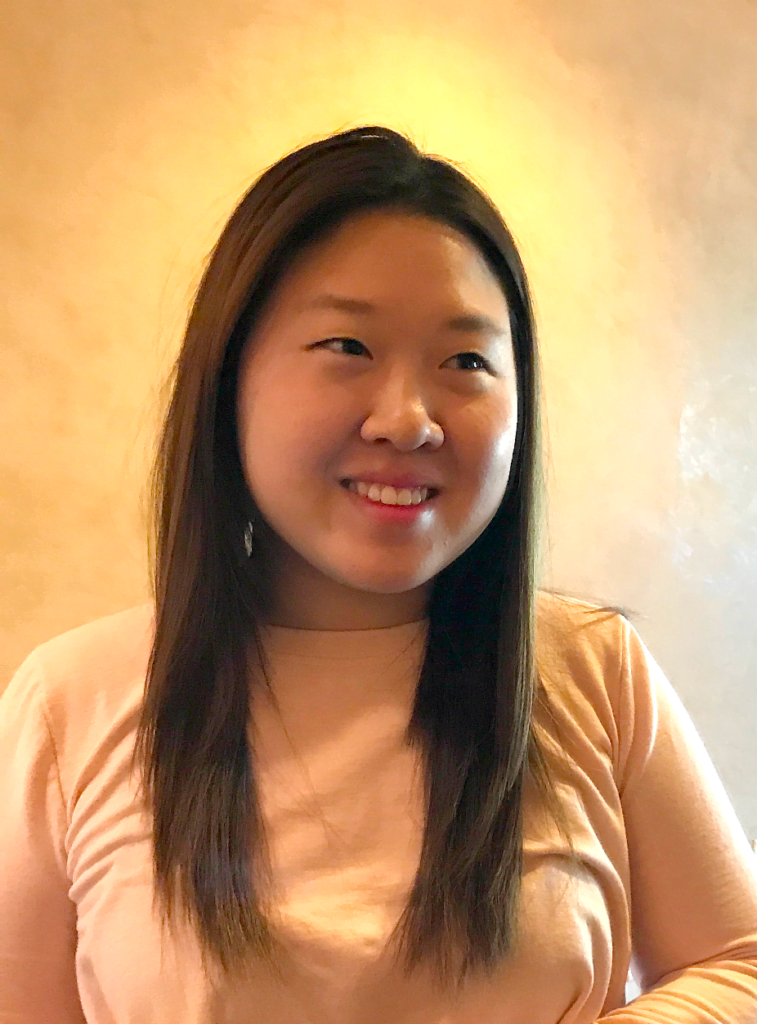 Axie Oh is a first-generation Korean American, born in NYC and raised in New Jersey. She studied Korean history and creative writing as an undergrad at the University of California – San Diego and holds an MFA from Lesley University in Writing for Young People. Her passions include K-pop, anime, stationery supplies, and milk tea. She currently resides in Las Vegas, Nevada with her puppy, Toro.
PIN THIS POST 📌
Let's Chat! 💬
Have you read something similar to The Girl Who Fell Beneath The Sea? How about some of Axie Oh's books?