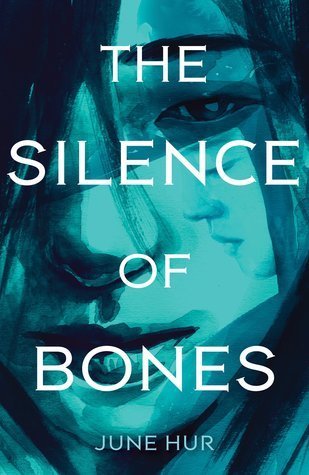 The Silence of Bones by June Hur
Pub Date: April 21, 2020 by Feiwel & Friends
[Amazon | Goodreads | StoryGraph | Bookshop]
SYNOPSIS
I have a mouth, but I mustn't speak;
Ears, but I mustn't hear;
Eyes, but I mustn't see.
1800, Joseon (Korea). Homesick and orphaned sixteen-year-old Seol is living out the ancient curse: "May you live in interesting times." Indentured to the police bureau, she's been tasked with assisting a well-respected young inspector with the investigation into the politically charged murder of a noblewoman.
As they delve deeper into the dead woman's secrets, Seol forms an unlikely bond of friendship with the inspector. But her loyalty is tested when he becomes the prime suspect, and Seol may be the only one capable of discovering what truly happened on the night of the murder.
But in a land where silence and obedience are valued above all else, curiosity can be deadly.
This post contains affiliate links and I may earn a small commission through qualifying purchases.
Initial Thoughts 🧠
I was so hyped up about The Silence of Bones because a lot of YA historical fiction books I come across are always set in Europe or the US. Maybe that's why I don't usually read the genre. But I'm a big fan of Korean dramas and I'm always enamored by historical K-dramas, especially the ones set in Joseon Era. That's one of the reasons why I was intrigued by this book.
Second reason: it's a crime/mystery fiction and you people know how much I love whodunnits!
Reading The Silence of Bones was such an immersive experience!
Lyrical and Atmospheric
It was the author's writing style that really pulled me in from page one. June Hur managed to lay the groundwork for a story that's so immersive, it really feels like you're in it. The way she describes the environment and worldbuilding set the atmosphere and it made me easy to imagine the setting. Although, I guess watching a lot of sageuk (historical) K-dramas helped a lot because I was already familiar with the overall visuals.
I love how the story evokes suspense and emotion in a well-balanced manner. One minute you're at the edge of your seat, then you're sobbing at the next. I didn't mind that the book was solely focused on Seol, because relying on her character's thoughts and emotions helped the narrative. Like Seol, we weren't supposed to trust anyone. I absolutely enjoy books that make readers doubt other character's motives and The Silence of Bones really delivered on that.
Also Read: That Weekend by Kara Thomas
On Family & Loyalty
The main themes of this book are family and loyalty. Seol was an orphan indentured to serve for the police bureau as a damo. She forms a bond with Inspector Han, whom she assists in investigating murder cases. I love the sibling/mentor-mentee relationship they formed because it's rooted in respect and loyalty. Although sometimes Inspector Han had to be an ass sometimes, still it was clear that he respected Seol.
Like I mentioned the book focused on Seol's character and I'm still in awe of her overall journey. She had to rely mostly on her instincts and deep-rooted values taught to her by her older siblings. The subplot on her siblings and family was also well-crafted and I felt like I was hanging on every word.
It was fun to put the pieces together once Seol's doubts and suspicions started creeping in. There were some predictable moments but the ending really delivered.
Overall Thoughts 💡
The Silence of Bones is one of those books that I wish I could write a sixty-page essay on. But I could never find the right words to express my love.
This book was breathtaking for all the right reasons. The suspense kept me on edge, the world-building was immersive and the writing was lyrically beautiful. I also enjoyed how the story weaved in true historical events such as the Catholic persecution.
It really quenched my thirst for historical k-dramas because it felt like I just watched one.
Do I recommend this? A hundred percent yes!
If you love historical k-dramas mixed with suspense, you'll definitely enjoy this book!
ABOUT THE AUTHOR
June Hur was born in South Korea and raised in Canada, except for the time when she moved back to Korea and attended high school there. She studied History and Literature at the University of Toronto. She began writing her debut novel after obsessing over books about Joseon Korea. When she's not writing, she can be found wandering through nature or journaling at a coffee shop. She is the author of The Silence of Bones, The Forest of Stolen Girls, and The Red Palace, published by Feiwel & Friends/Macmillan, and she currently lives in Toronto with her husband and daughter.
PIN THIS POST 📌
Let's Chat! 💬
Are you also a fan of historical K-dramas? Have you read The Silence of Bones yet?