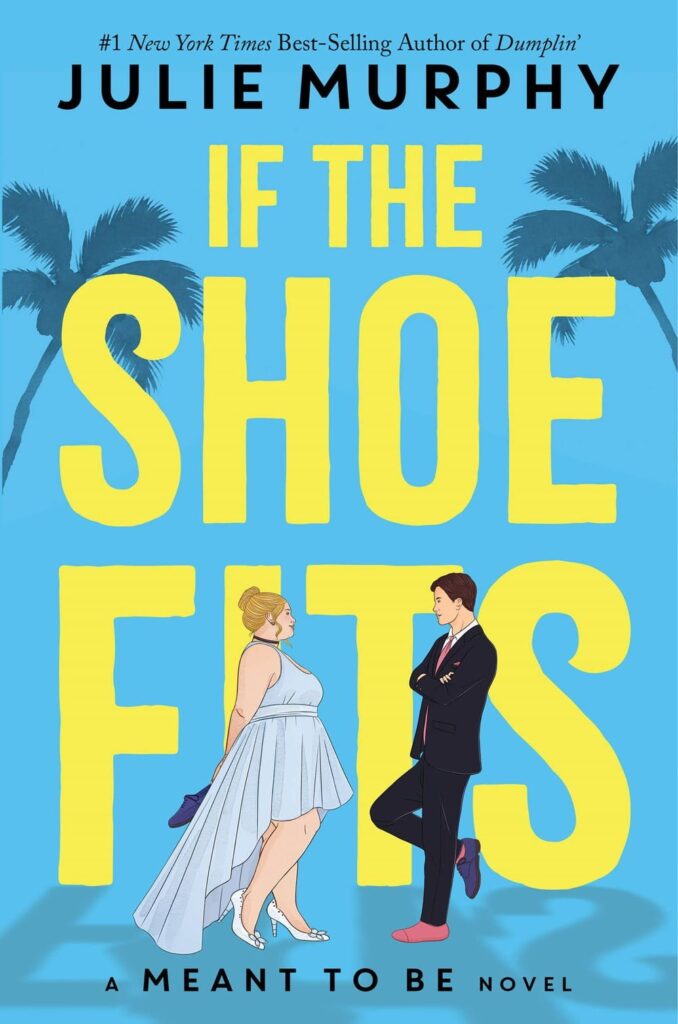 If The Shoe Fits by Julie Murphy
Pub Date: August 3, 2021 by Hyperion Avenue
[Amazon | Goodreads | StoryGraph | Bookshop]
SYNOPSIS
After having just graduated with a degree in shoe design, and trying to get her feet on the ground, Cindy is working for her stepmother, who happens to be the executive producer of America's favorite reality show, Before Midnight. When a spot on the show needs filling ASAP, Cindy volunteers, hoping it might help jump-start her fashion career, or at least give her something to do while her peers land jobs in the world of high fashion.
Turns out being the only plus-size woman on a reality dating competition makes a splash, and soon Cindy becomes a body positivity icon for women everywhere. What she doesn't expect? That she may just find inspiration and love in the process. Ultimately, Cindy learns that if the shoe doesn't fit, maybe it's time to design your own.
Initial Thoughts 🧠
If The Shoe Fits has been on my radar for so long, I actually requested a review copy but it was a pain reading in my Kindle because of the formatting. I just waited to buy a physical copy and it was worth it.
The story was super cute and refreshing! I buddy read this with JM but I was able to finish it quickly since the story was a bit fast-paced. Also, after reading two thrillers back to back, it was high time for me to go back to romance, and If The Shoe Fits was the perfect lighthearted read to welcome me back!
Relatable Family Dynamics
Knowing Cinderella's abusive background, I was a little apprehensive about how Cindy's step-family will be portrayed in the book.
Good thing the author managed to make Cindy's relationship with her family healthier than the source material. I really enjoyed Cindy's bond with her step-sisters, Drew and Anna, as well as the triplets. Her relationship with her stepmother, Erica, wasn't the best but I love the stark contrast from the original story.
It was so refreshing and surprising, I have to admit, seeing them be supportive of each other. Of course, Cindy feels a little out of place at times but her family always has her back.
Fabulous Plus-Size Representation
Julie Murphy is one of my favorite authors, although I have to admit that I wasn't able to follow through with her release of Puddin' and Pumpkin which I need to bump up my TBR. I really love the way she makes her protagonists relatable to the core. As a plus-sized woman myself, I can definitely relate to her adorable characters.
I loved how Cindy always breathes her ambitions. She's very much goal-oriented despite having a little setback with her creative block. Her confidence is totally inspiring! How I wish I could be the same. I really REALLY enjoyed how she always speaks her mind and stands up for herself, especially highlighting how the fashion industry needs to be more inclusive for people of different shapes and sizes.
Adorably Cute Romance 😍
Another addition to my apprehension was the fact that the plot revolves around a reality TV show. Basically, The Bachelor-style. I'm not the biggest fan of those but I quite enjoyed it here.
Speaking of the things I enjoyed, the chemistry and banter between Cindy and Henry were super adorable. I called myself out for falling in love with them not even 5% in the book. I just wish that there was a little more depth in Henry's character. I would've loved to see more layers to his personality.
But yeah, the romance was super adorable and I love how Cindy and Henry were basically head over heels in love with each other! The sweet little gestures got me giggling especially towards the end of the book!
Overall Thoughts 💡
If The Shoe Fits spins a fun and refreshing twist to the classic Cinderella tale. It was the perfect lighthearted romance that served as an adorable palate-cleanser to my recent spooky run! I love the idea of having these contemporary romance fairy-tale retellings and I can't wait to read more of them in the future!
My issue only stems from Henry's lack of character depth and I guess the book's pacing? I found it a little too fast-paced for my liking. But overall, I really enjoyed reading this book and having to experience the magic of Julie Murphy's writing all over again!
Do I recommend it? YES!
If you enjoy fairy-tale retellings, If The Shoe Fits is one you shouldn't miss!
ABOUT THE AUTHOR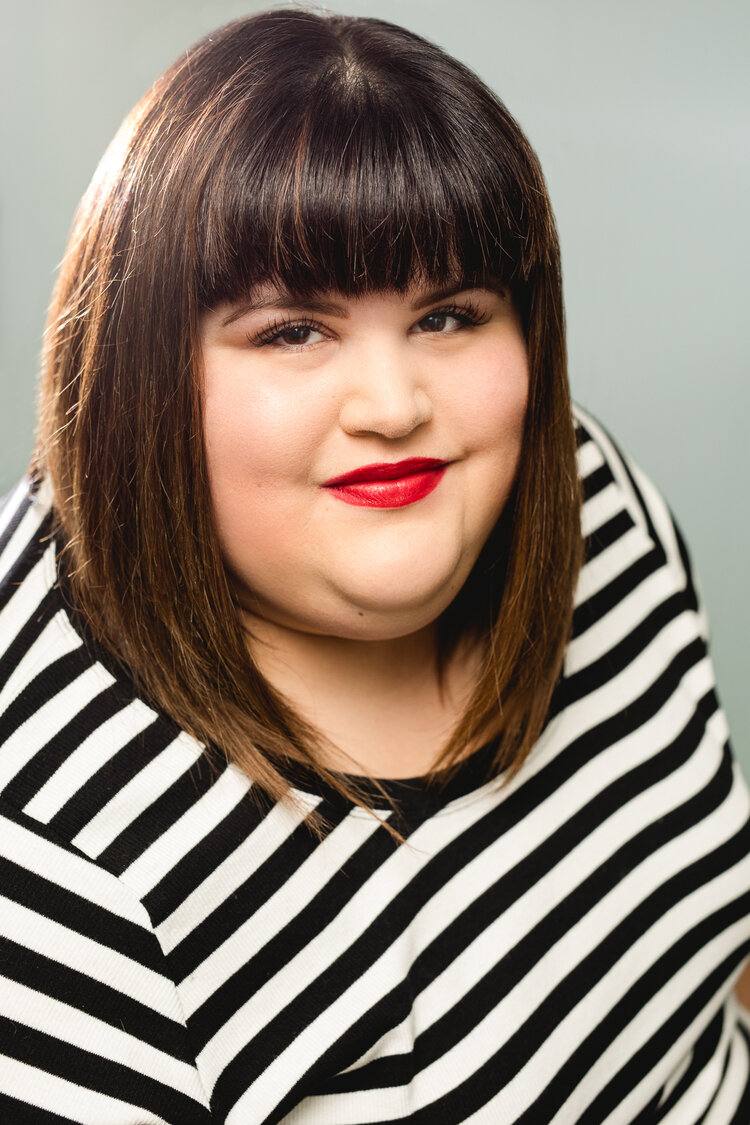 Julie Murphy lives in North Texas with her husband who loves her, her dog who adores her, and her cats who tolerate her. After several wonderful years in the library world, Julie now writes full-time.
When she's not writing or reliving her reference desk glory days, she can be found watching made-for-TV movies, hunting for the perfect slice of cheese pizza, and planning her next great travel adventure.
She is also the #1 New York Times bestselling author of the young adult novels Dumplin' (now a film on Netflix), Puddin', Ramona Blue, and Side Effects May Vary. Dear Sweet Pea is her debut middle-grade novel.
Author Links: Website | Instagram | Twitter | Pinterest | Facebook
---
PIN THIS POST 📌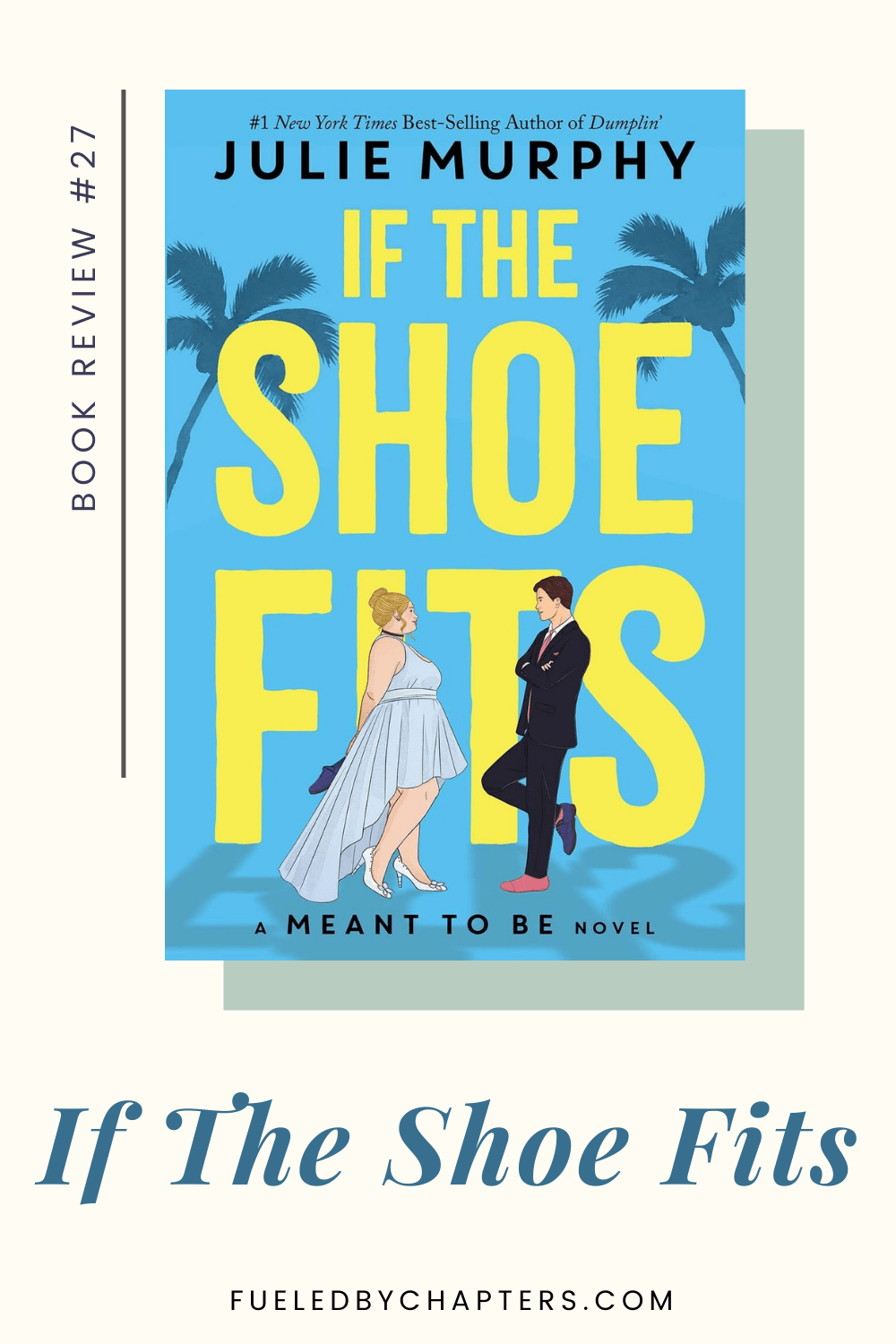 Let's Chat! 💬
What are your favorite books that feature fairytale retellings?