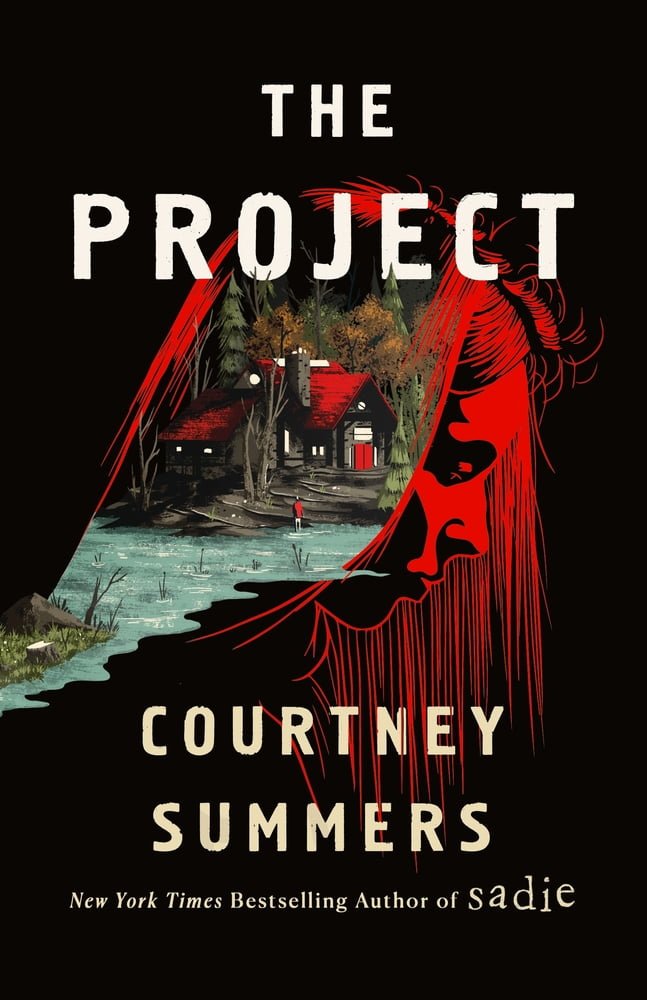 The Project by Courtney Summers
Pub Date: February 2, 2021 by Wednesday Books
[Amazon | Goodreads | StoryGraph | Bookshop]
SYNOPSIS
Lo Denham is used to being on her own. After her parents died in a tragic car accident, her sister Bea joined the elusive community called The Unity Project, leaving Lo to fend for herself. Desperate not to lose the only family she has left, Lo has spent the last six years trying to reconnect with Bea, only to be met with radio silence.
When Lo's given the perfect opportunity to gain access to Bea's reclusive life, she thinks they're finally going to be reunited. But it's difficult to find someone who doesn't want to be found, and as Lo delves deeper into The Project and its charismatic leader, she begins to realize that there's more at risk than just her relationship with Bea: her very life might be in danger.
As she uncovers more questions than answers at each turn, everything Lo thought she knew about herself, her sister, and the world is upended. One thing doesn't change, though, and that's what keeps her going: Bea needs her, and Lo will do anything to save her.
From Courtney Summers, the New York Times bestselling author of the 2019 Edgar Award Winner and breakout hit Sadie, comes her electrifying follow-up—a suspenseful, pulls-no-punches story about an aspiring young journalist determined to save her sister no matter the cost.
This post contains affiliate links and I may earn a small commission through qualifying purchases.
Initial Thoughts 🧠
The Project by Courtney Summers is one of my most anticipated title for 2021, especially after loving Summers' previous novel, Sadie. If you know me personally or have been a reader of my blog, you'd know by now how much I love thrillers and true crime. Therefore, my excitement for this book is unprecedented.
I totally dig the cult vibes I'm getting from the visuals and the blurb. Not that I condone cultism and the emotional toll alongside (let's be real *coughs* People's Temple), but I have to say that I find the psychology behind it interesting. And that's exactly what I enjoyed about The Project.
The Unity Project
Bea and Lo Denham lost both their parents in a car accident which also rendered Lo injured and scarred. While Lo was in the hospital, Bea leaves Lo and joins The Unity Project, an elusive community led by Lev Warren. Lo spends the next six years trying to find her sister when a perfect opportunity to uncover more about The Unity Project lands on her lap.
From the start, The Unity Project was characterized as this mysterious organization that sets us, readers, to question the group's motives. I like the alternating timeline and POV between Bea and Lo, and their contrasting views about The Unity Project. Having the sisters in opposite views made me anticipate how, when, or if their perspectives would collide.
It was very easy to connect to both sisters and their characters are written well. It wasn't hard to question and understand their actions. With Bea and Lo, we see how desperation can make people vulnerable to manipulation. It was hard to read the events emotionally, but I really loved how Courtney Summers tackled the abuse and gaslighting presented in the story. Especially during the beginning, we see Lev being this messianic good guy from the perspective of Bea and the other Project members.
Not going to lie, reading this after watching Midnight Mass kinda gave me a deja vu with the cult stuff.
Thought-provoking and Spine-tingling
Once again, Courtney Summers proves her words worthy of praise. I love how atmospheric, raw, and gritty her writing style is. I also love how the story leaves you at the edge of your seat. I've lost count of how many times I got chills down my spine from reading.
I think it's important to highlight how Courtney Summers was able to weave the cult stuff into the narrative in a way that's thought-provoking. I love how this book was able to somehow humanize Lev Warren and explain his motives that don't invalidate his victims. As I mentioned earlier, I find the psychology behind it interesting. I've seen a number of documentaries and shows that tackle cults, but not all of them go beyond criminology. The Project did it really well and I guess it helped that Lo was a journalist so it felt really natural to the narrative.
Overall Thoughts 💡
The Project is the first book I've read that dealt with cults, as far as I can remember, yet it hits a lot of things I was expecting for. I only had some minor issues with the pacing, but still, the book was amazing overall.
The Project is another addition to my favorite thriller books. It's a compelling and harrowing tale of family, sisterhood, and faith that also shines a light to the real tragedy of emotional abuse guised as belief.
Do I recommend it? Definitely!
If you love true crime and thrillers in general, The Project is one you shouldn't miss!
ABOUT THE AUTHOR
Courtney Summers lives and writes in Canada. Her work has been released to critical acclaim, multiple starred reviews and has received numerous awards and honors, including the Edgar Award and the Odyssey Award. Courtney has reviewed for The New York Times and is the founder of the 2015 worldwide trending hashtag #ToTheGirls.
PIN THIS POST 📌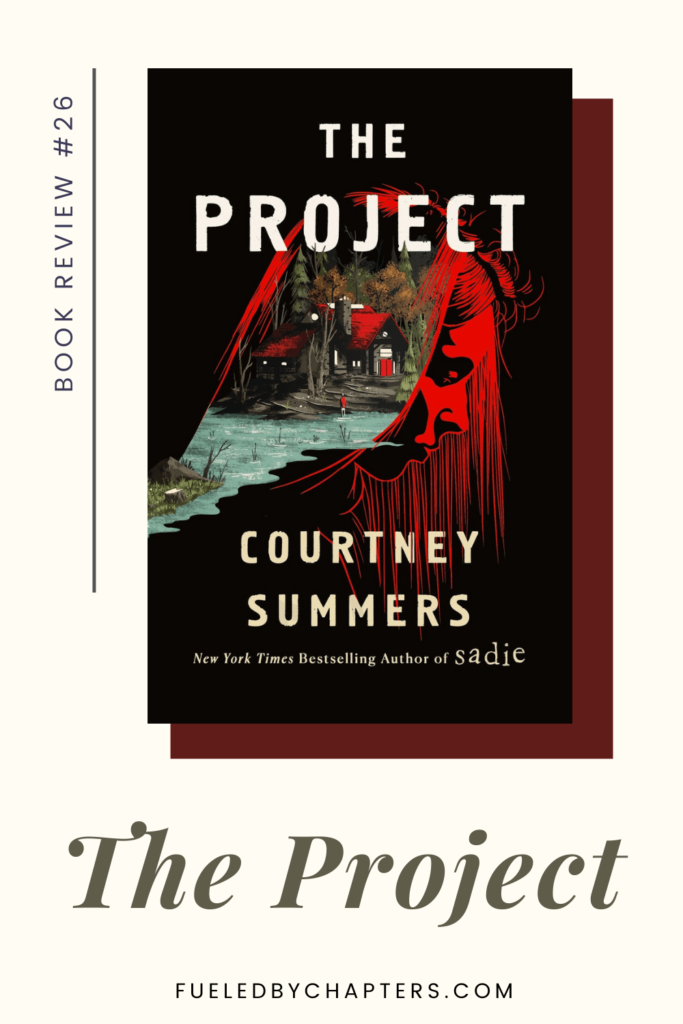 Let's Chat! 💬
Do you have any book or documentary recommendations about cults? What's your favorite thriller novel?