Hello friends, I hope you're doing great today!
As part of the blog series, I have here today Juri of Tomes and Thoughts and Spens of Sphynx Reads to share how the pandemic affected their reading habits. I'm so excited to share their thoughts with you because they really resonated with me.
I have more bloggers and content creators lined up so stay tuned for the rest this month!
Reading Habits Before and After the Pandemic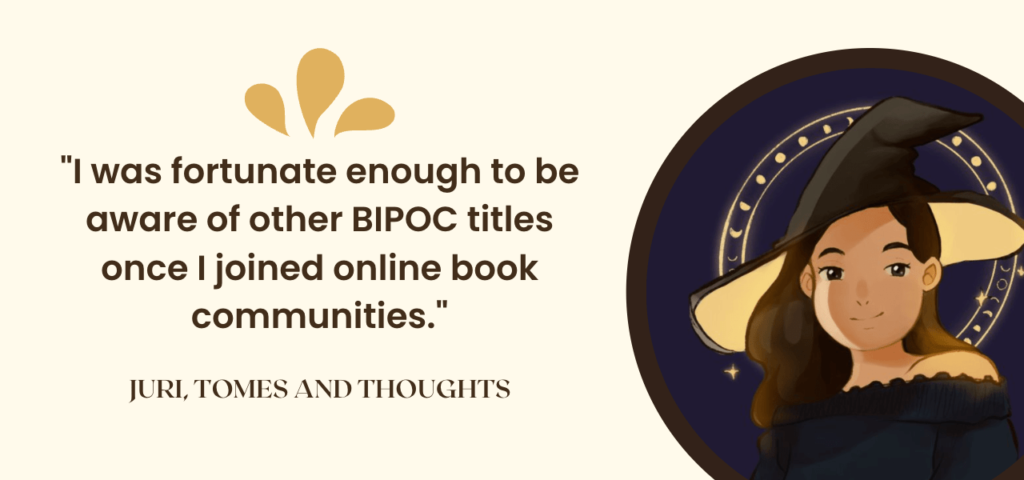 Before the pandemic, I was not a very avid reader as I am now.
For one, I live in a place that's quite far from bookstores, and two, our bookstores here don't really catch up and stock on recent releases. They only sell what's very popular (aka titles that have peaked circa early 2010s or older), hence the limited selection of titles.
I was fortunate enough to be aware of other BIPOC titles once I joined online book communities, but even so, these weren't very accessible in our local bookstores.
During the pandemic, however, being cooped up in the house meant that I needed a coping mechanism to refill the creative well. My book-buying habits infinitely shot up when I discovered a variety of online booksellers and proxy services where I can source my books. With it, I was able to get my hands on titles I am more interested in and was able to catch up on new releases.
I formed a reading habit and books were my temporary escape from the dreary reality, especially in the earlier waves of the pandemic. Patience was a virtue when waiting on orders, even more so since I was living in the province, but it's undeniable that I accumulated quite the number during this time, haha!
I also maintained a constant reading pace now compared to before, where I always strive to read something every day, even if it's just two pages or five. I guess it's safe to say that the pandemic reignited that spark of reading in me that I lost before.
Juri is the blogger behind Tomes and Thoughts. You can find her latest posts here, or follow her on Twitter, Instagram, and Goodreads.
---
Repercussions of the COVID-19 Pandemic on My Reading
From the onset of the COVID-19 pandemic, my reading life has changed significantly. Due to lockdown and travel restrictions, the time that I usually spend on commutes and going out was reduced. In turn, this adjustment affected my reading and book-buying in at least four ways.
First, since I found myself at home more often, the personal demand to be entertained or have something to do other than schoolwork increased. This translated to me reading more books and more consistently than I used to. As a result, I found myself finishing books faster and wanting to buy new books to read.
I used to reread about three of my favorite series repeatedly, only buying a new book about three times a year. But with less time in between rereads, I found myself craving something fresh and new, causing me to try exploring new genres which I would otherwise not have picked up including adult fantasy, romance, and non-fiction.
Second, since I am still a student, I could not sustain buying brand new books regularly. The fact that I don't need to travel or eat out as much left me with a reduced allowance. I naturally diverted to buying more secondhand or used books online.
This was a huge change in my book buying habits since prior to the pandemic, I bought exclusively brand new books. I didn't like unsealed copies, tanned pages, annotated or otherwise written-on books, and even remaindered books, but I eventually learned to appreciate the character that "lived in" books have.
Naturally, I found myself supporting more independent online stores and less the likes of National Bookstore and Fully Booked, except for new releases which are harder to find in used bookstores.
Third, my consumption of audiobooks decreased. I usually read multiple books simultaneously in at least three different forms: a physical book, ebook, and audiobook.
I used to listen to audiobooks during my commute to and from school, but because those commute trips have been eliminated, I eventually started reading audiobooks less. Consequently, since most of the audiobooks I read are in the public domain including classics, my reading of classics also decreased.
Fourth, due to having mostly asynchronous classes, I get to structure my own study and reading time. Before the pandemic, I would dedicate most of the day to secular study and only read in the evening as a way to unwind, but since lockdown, I was able to read during the day during the study breaks that I set for myself.
This flexibility of time, coupled with limited interactions with people face to face, was also what ultimately led me to start doing Booktube as I found myself wanting to talk about books with a community with similar interests.
Spens is a Filipino Booktuber who runs the channel Sphynx Reads. He is also the moderator of the Tara, Basa! Book Club. You can subscribe to his channel here, or follow his bookish updates on Twitter, Goodreads, and StoryGraph.
PIN THIS POST 📌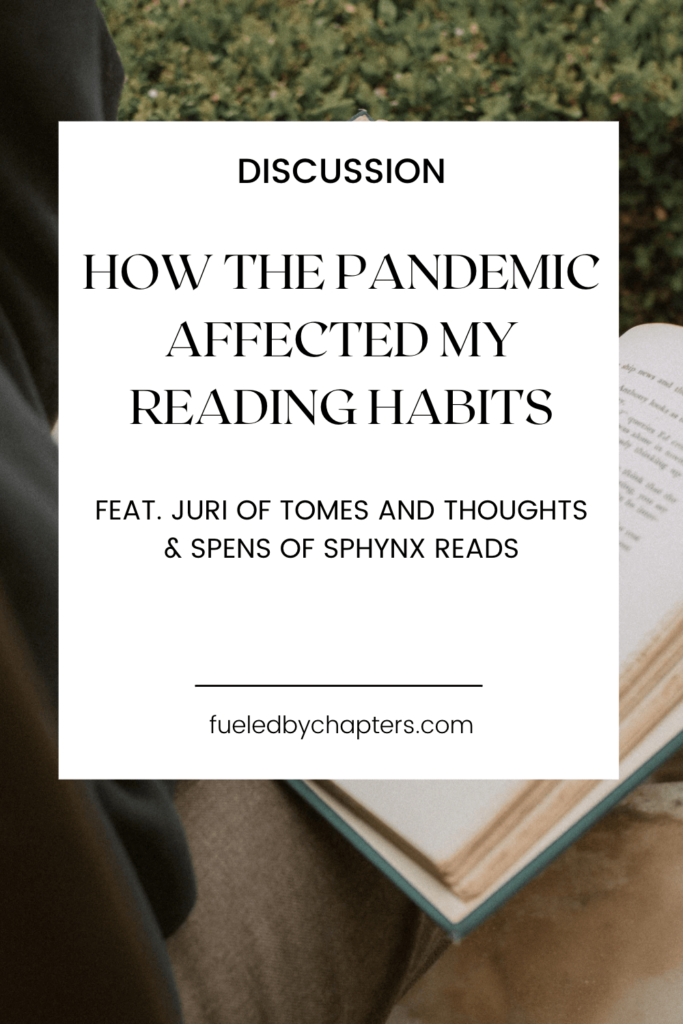 Let's Chat! 💬
Did the pandemic affect your reading habits as well?